Regular price
Sale price
$26.00 USD
Unit price
per
Sale
Sold out
Made with organic oils, our Body Wash Gels are safe, nontoxic and 95% organic!  They are pure and natural soaps that will cleanse and condition your skin and are made without harsh detergents or sulfates.  They are free of artificial colors, fragrances and synthetic preservatives.  

Available in Unscented, Citrus and Lavender
Lathers and cleans without sulfates (SLS and SLES free)
The Unscented formula is EWG Verified, fragrance free and perfect for babies or those with allergies or sensitivities to scent
Excellent for all skin types 
For best foaming results use with a mesh bath sponge or pouf
16.5 fl oz bottle or 64 fl oz refill jug
Use within 24 months of purchase
1 oz unscented travel & trial size available here.
We recommend using a mesh bath pouf or sponge with our shower gels.  Placing a quarter-sized amount on a wet pouf or sponge and squeezing it 4-5 times will add air and create a nice amount of foam when compared to using a wash cloth or your hands.  Watch a video with captions about using our Shower Gel.
Please note that Unscented means no essential oils are added for fragrance.  The product will smell like the ingredients used.
Key Ingredients

Organic Saponified Coconut Oil: Softening and moisturizing; high in lauric acid.

Organic Olive Oil: High in beneficial vitamins and minerals such as oleic acid, which supports the breathing process and sebum production of the skin; contains phytosterols, which provide humectant properties to soothe very dry skin; natural source of squalene, which lubricates the skin and prevents moisture evaporation; natural emollient and protective agent; excellent conditioning oil.

Vegetable Glycerin: A natural emollient that rehydrates skin; acts as a humectant.
Who Is It For

Suitable for all skin types. The unscented version may be used on infants and pets.
How To Use

Apply a quarter sized amount to cloth or sponge. Rub to lather. Apply to body and rinse off. Squeeze mesh pouf again to generate more lather and repeat.
View Full Ingredients List

Saponified Cocos Nucifera (Coconut) Oil*, Olea Europaea (Olive) Oil* and Simmondsia Chinensis (Jojoba) Oils*, Vegetable Glycerin, Cyamopsis Tetragonoloba (Guar) Gum*, Aloe Barbadensis (Aloe)*, Rosmarinus Officinalis (Rosemary) Extract.

Citrus also contains: Citrus Sinensis (Orange) Peel Oil*, Lavandula Angustifolia (Lavender) Oil, Citrus Medica Limonum (Lemon) Peel Oil, Juniperus Virginiana (Cedarwood) Oil, Eucalyptus Globulus (Eucalyptus) Oil, Limonene~, Linalool~.

Lavender also contains: Lavandula Angustifolia (Lavender) Oil*, Citrus Sinensis (Orange) Peel Oil, Juniperus Virginiana (Cedarwood) Oil, Limonene~, Linalool~.

*organic ingredient
~a natural component of essential oils (this is not an added ingredient)
Share
View full details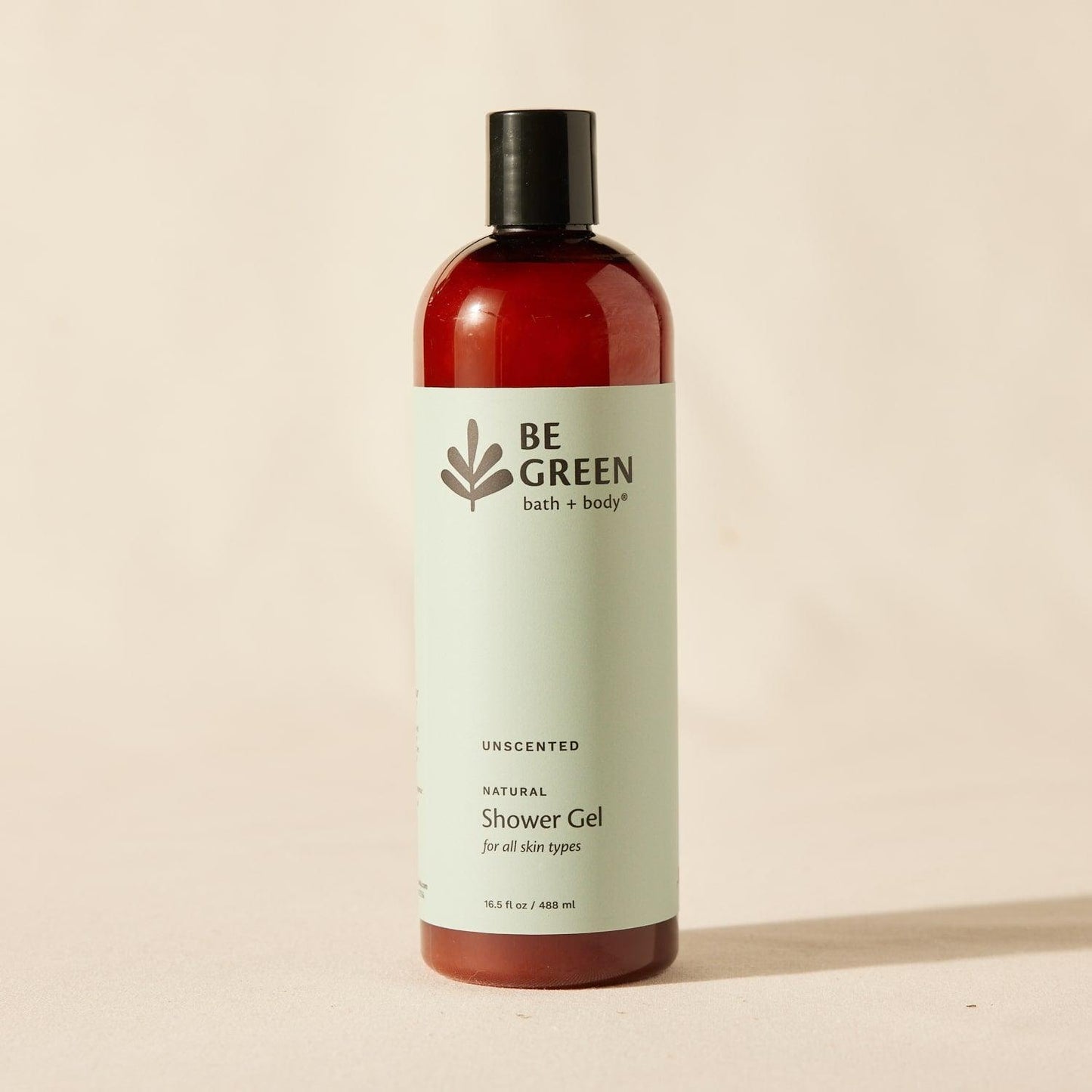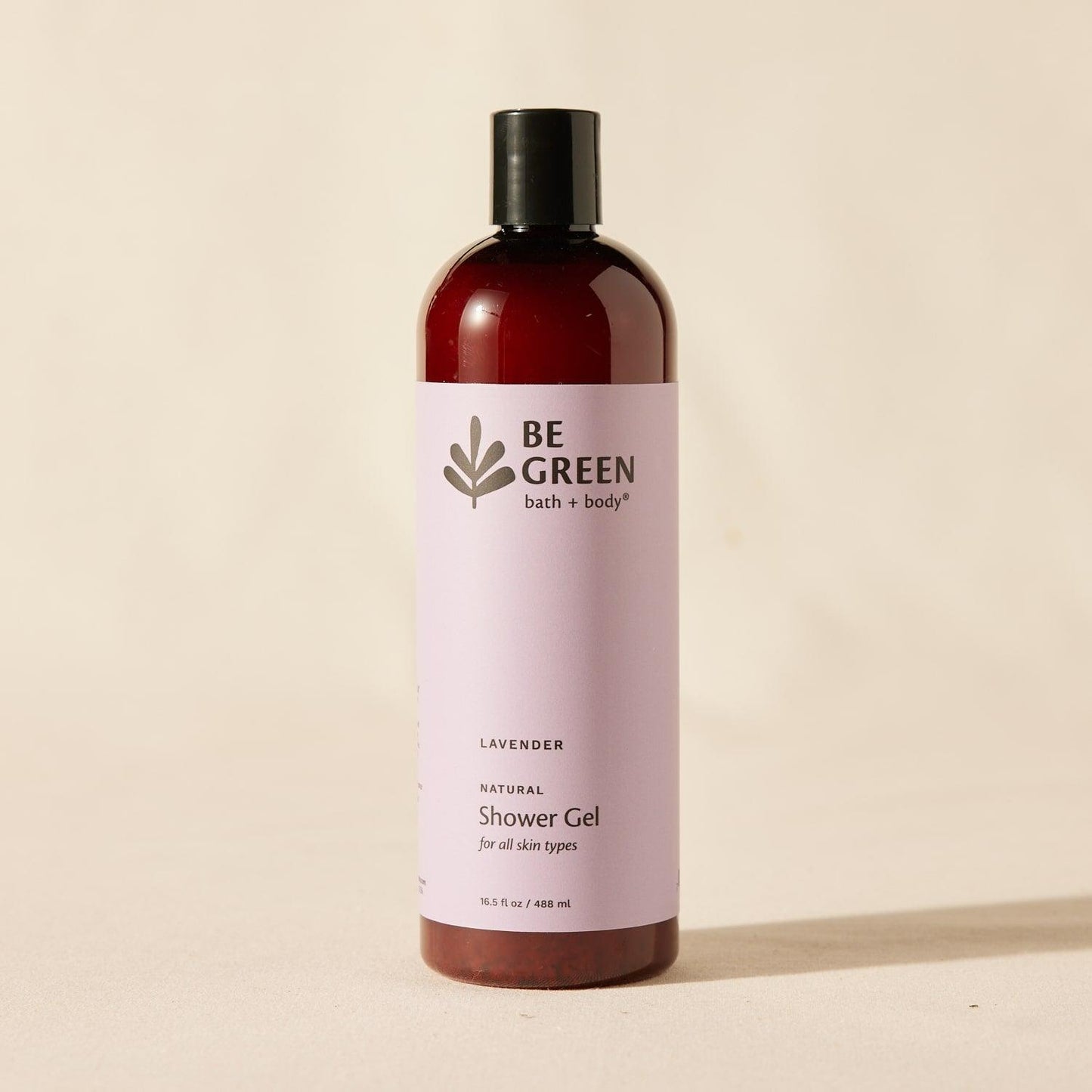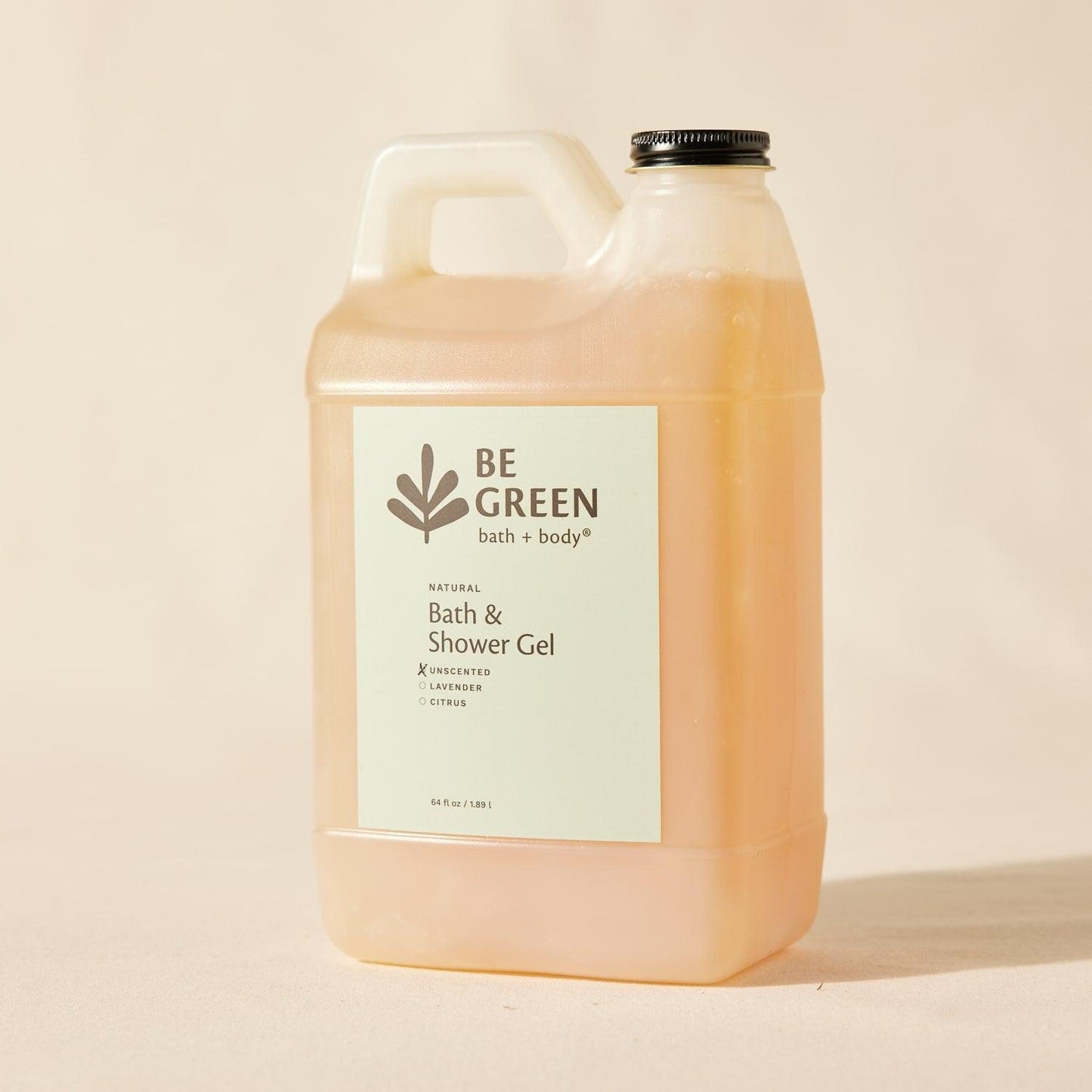 Good stuff
I enjoy using this shower gel, I feel like it works pretty well and I like that you can get it unscented - as someone with autoimmune issues it's important to me to limit exposure to any type of chemical or oils that may cause me problems. Sometimes the gel gunks up and gets all dry and stuck in the opening and keeps me from being able to get any out. But I'm usually able to clear it out with a bobby pin so it is not a deal breaker. I can always **** the bottle top off if I can't clear it easily and I'm in a rush.
I'm glad you like the Unscented Shower Gel and feel it works well. Thanks for the feedback about the gel getting stuck in the cap. Please try closing the cap after each use and let me know if that helps. I appreciate your review very much.
Love it!
Nice, clean, refreshing shower gel!
Thank you for your review! We're glad you love the product and find it refreshing.
Unscented Shower Gel
I like this shower gel because it doesn't dry or irritate my skin.
Thank you for your review! We're glad to hear that our unscented shower gel is a comfortable and effective option for you. Thank you for supporting our small business.
The Best!
I have been searching for clean bath products for a very long time. As I was searching one night, Be Green popped up. I highly recommend this shower gel if u like clean ingredients. What a blessing it has been for me!
Thank you for your review! We're glad you're happy with our shower gel and are thrilled you found us in a search. Thank you for appreciating the clean ingredients.
Does not affect my allergies or cause breakouts!
Great experience with this shower gel. It does not affect my allergies or cause breakouts! Also, I love that I can buy it unscented. It's the basics at the best!
Thank you for the review! We're glad to know that this shower gel did not cause allergies or breakouts. We're also happy to hear that you appreciate our unscented option.