Regular price
Sale price
$15.00 USD
Unit price
per
Sale
Sold out
Clean your face gently with these mild, nourishing grains. Our Cleansing Grains will pull dirt and toxins from your skin while gently exfoliating and giving your skin a polished glow.  Use alone or after cleansing with one of our daily Facial Cleansers. You can also add a pinch to our Gentle Facial Cleanser.  Simply pour a quarter-sized amount of Gentle Cleanser into your palm, add a pinch of Cleansing Grains, mix in your palm and apply to skin.
New formula in 2022! Now easier to mix and containing superfood powders to gently exfoliate and clear your pores without upsetting the balance of your skin's natural oils.
Suitable for all skin types
Especially useful for blemished skin since the grains clean gently and will not further irritate inflamed skin
Gentle enough to use every day
Organic lavender and organic rose petal powders will help remove dead skin cells and unclog pores
Cleanses, exfoliates, calms and balances all in one step
Use weekly as a mask by letting grains dry on your face and then rinsing with warm water
For best results, follow with toner and moisturizer
2 oz jar made of single wall PCR (post consumer recycled plastic) with a metal lid
Once opened use within 12 months. May be stored an additional 12 months unopened.
Watch the instructional video with captions.
Please store jar properly:  keep covered when not using; to avoid spoilage, do not allow any water to enter jar.
Key Ingredients

Kaolin: A mild white clay mined from the earth; mineral rich; excellent on the face as a gentle exfoliant; known for drawing toxins from skin; known for its absorbing properties; good for all skin types.

Oat Flour: A natural cleanser and toner; has a mild exfoliating action and is soothing to all types of skin irritations and sensitivities.

Organic Coconut Powder: Works as an effective cleanser for removing dirt and debris from pores while nourishing your complexion in the process; replenishes healthy oils and antioxidants, including some vitamin C, into the skin.

Organic Maqui Berry Powder: Contains anthrocyanins and is an anti-oxidant power house- 7x stronger than acai; helps defend skin from free radical damage; anti-inflammatory; supports cell regeneration.

Organic Matcha Green Tea: Contains high amounts of chlorophyll that helps protect skin from sun damage and reduce photo-aging; contains antioxidant that promote smoother and more supple skin due to its ability to rejuvenate skin cells and support skin structure.
Who Is It For

Suitable for all types. Can be used daily by normal to oily skin. Use once per wee for dry skin.
How To Use

Mix 1/2 tsp of product with 1/4 tsp of water to form a paste. Apply gently to skin in a circular motion. Rinse off with warm water or let dry to form a mask and then rinse off. When using as a mask, use 1-2 times per week. TO AVOID SPOILAGE, DO NOT GET WATER INTO JAR.
View Full Ingredients List

Kaolin Clay, Cocos Nucifera (Coconut) Milk Powder*, Avena Sativa (Oat) Kernel Flour*, Maranta Arundinacea (Arrowroot) Powder, Prunus Armeniaca (Apricot) Kernel Meal*, Rosa Centifolia (Rose) Petal Powder*, Lavandula Angustifolia (Lavender) Flower Powder*, Camellia Sinensis (Matcha Green Tea) Powder*, Carica Papaya (Papaya) Fruit Powder*, Aristotelia Chilensis (Maqui Berry) Fruit Powder*. *organic ingredient
Share
View full details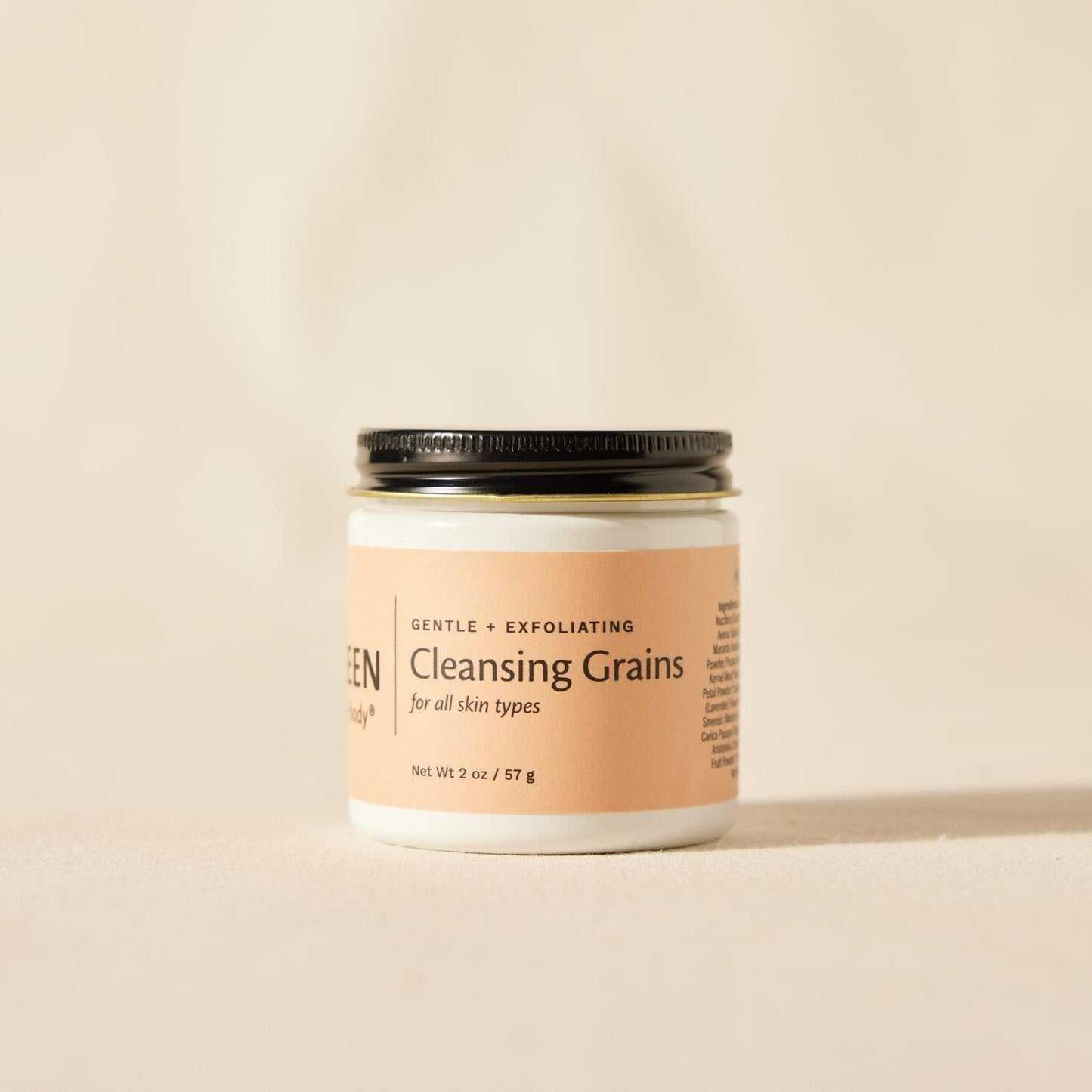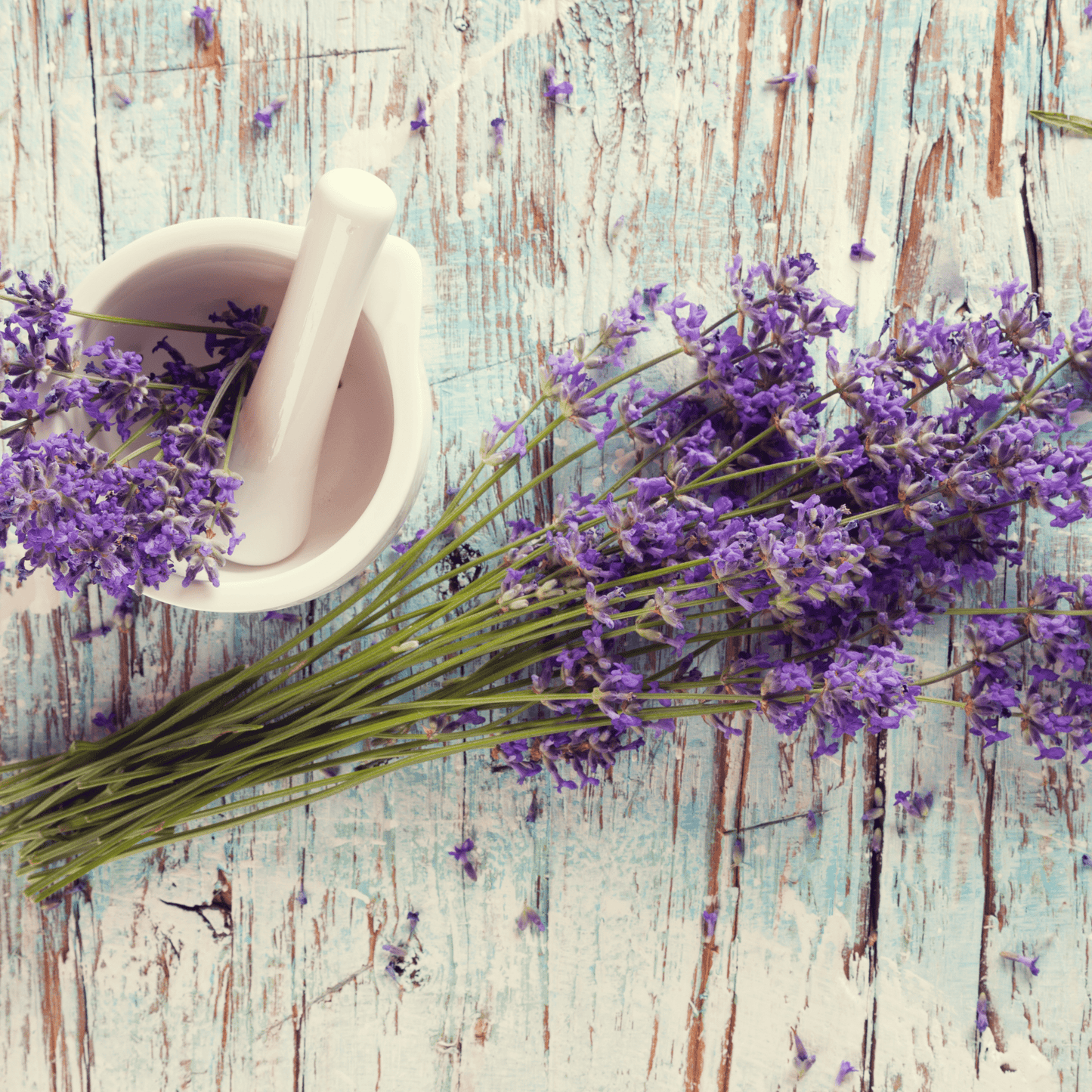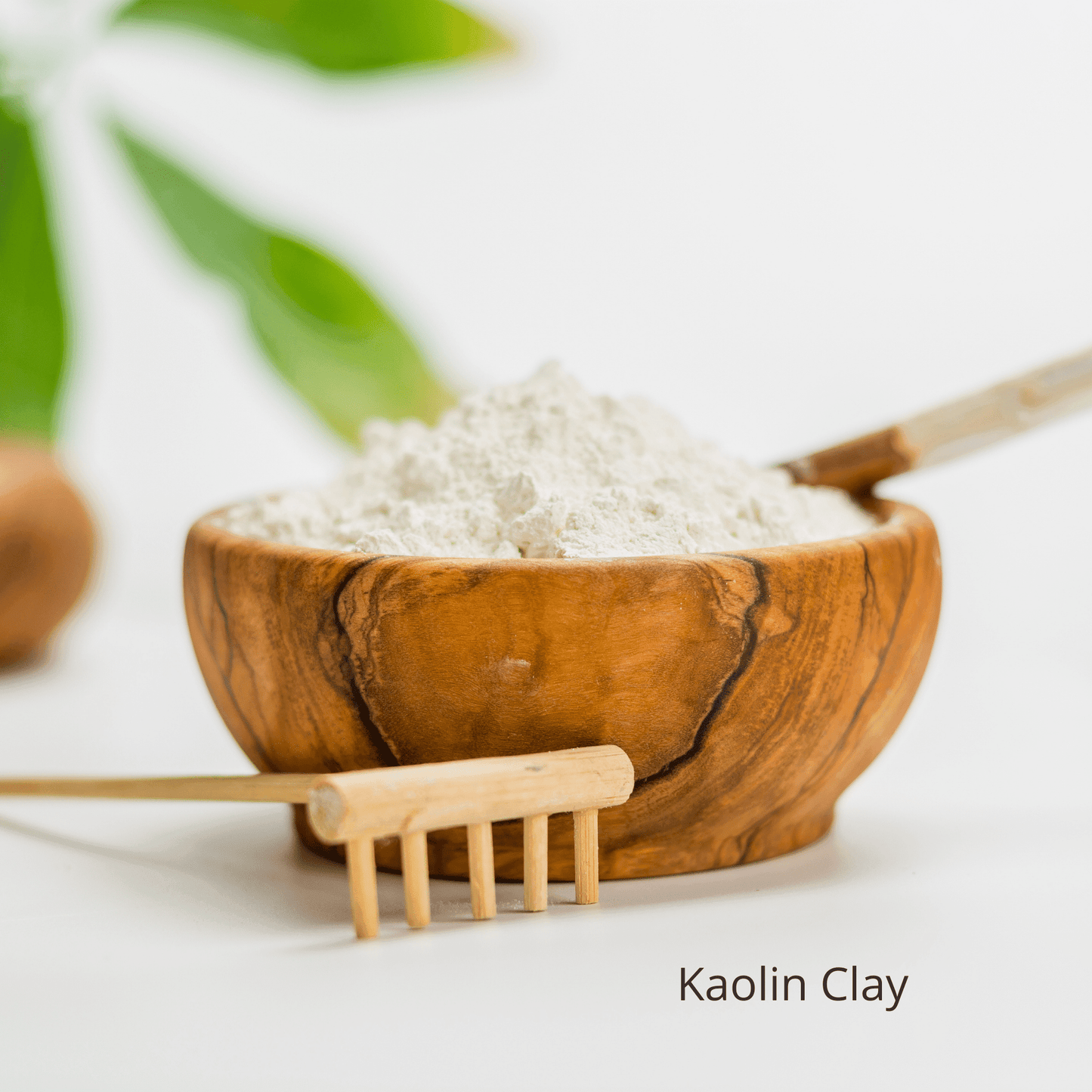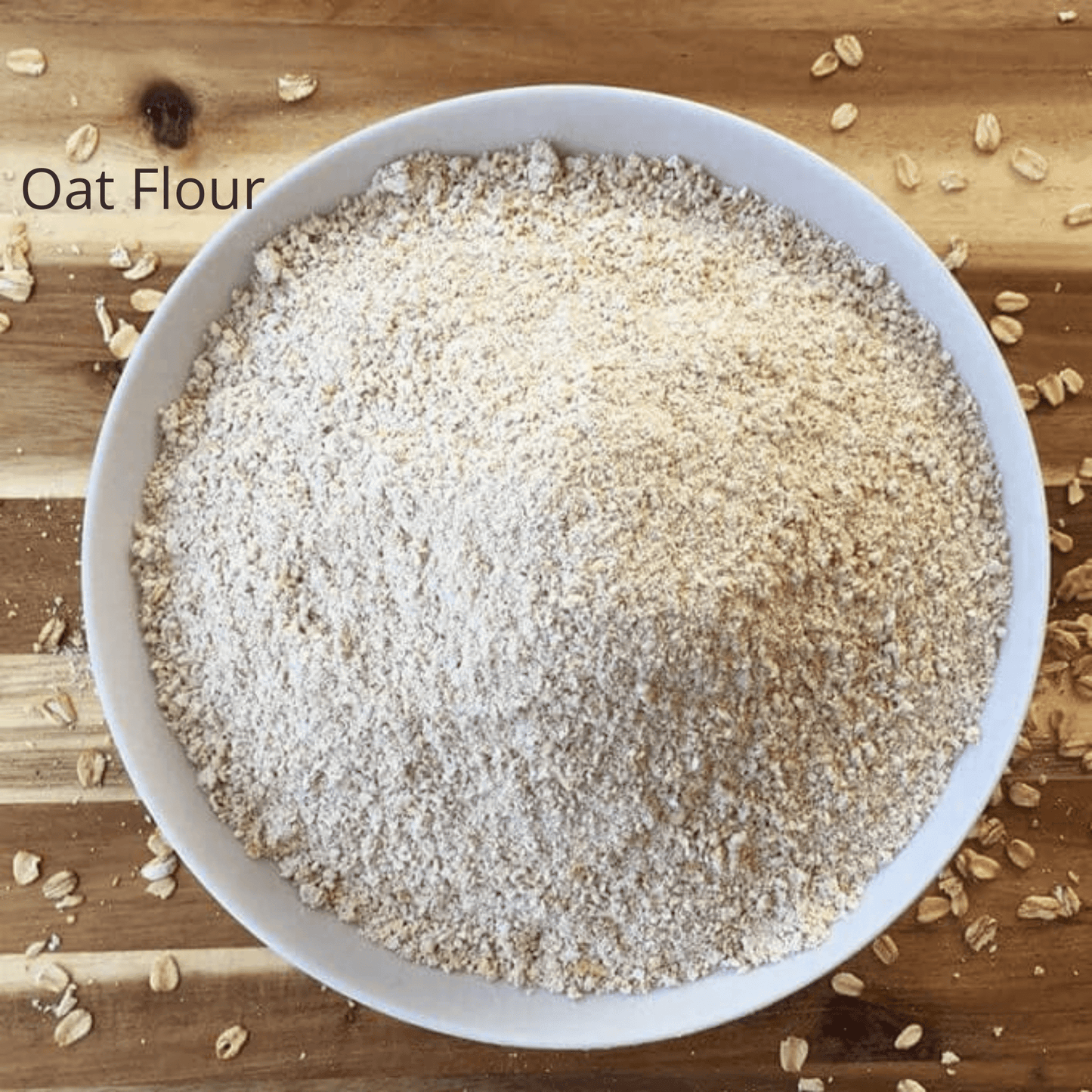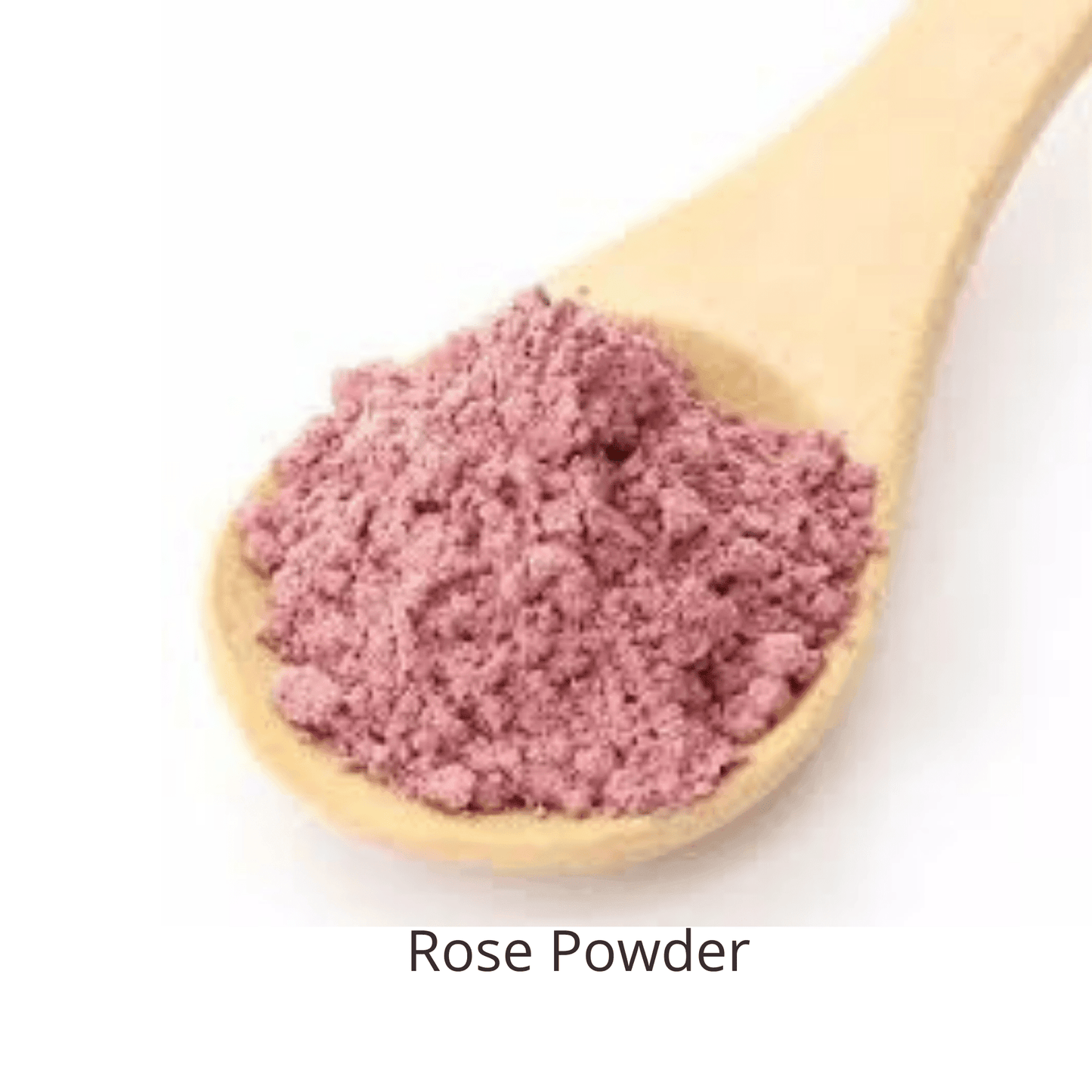 Love
I have very sensitive skin, so I use this product once a week. Helps me balance my oils and helps with acne scars.
Thanks for the review! We're so happy to hear that you're like with the product and it works with your sensitive skin and helps with acne scars.
Love it!
This is the best non toxic and gentle cleanser which does not irritate my dry sensitive skin.
Thanks for your review! We're so happy you like it and are happy to hear that it works well with your skin type.
Awesome product
I use it with the gentle cleanser and I like it. Its not too abrasive which is great.
I'm so happy you like the Cleansing Grains and find that they are just right- not too abrasive. Thanks so much for your review!
Great 😊
I have only used it once so far but I really like it.
Thank you for your review! Depending on your skin type, using it once a week in the winter will really help with exfoliation and leave your skin smooth and ready for moisturizer.
Cleansing Grains
These are ok. I guess I'm not used to the consistency and having to mix the water in. It's a bit messy. I'd definitely prefer a facial scrub that you can just pour out of bottle and use (without mixing). Hope this might be an option in the future.
Thank you for your constructive comments. I appreciate your suggestion. We decided to formulate the powdered product so customers would not be paying for the waters and or oils and we wouldn't need to add preservatives but I understand what you are saying. Please know that you can also mix the grains with olive oil or yogurt or even milk if you prefer. I like to mix mine in a small stainless steel bowl and it does take some time to figure out how much liquid to add to get the consistency that you prefer.