Regular price
Sale price
$20.00 USD
Unit price
per
Sale
Sold out
Looking for a natural moisturizer for skin inflammations, intense itching and rashes?  Look no further!  Our Evening Primrose Body Oil is amazingly soothing for the face and body and is made with 25% organic evening primrose oil.  It is high in essential fatty acids and rare gamma linolenic acid, a superb emollient and skin nutrient that is very beneficial in nourishing the skin.  This oil is also wonderful for dry skin, dry scalp and sensitive skin as it is essential oil free and nut oil free!  

Skin calming body oil that nourishes and soothes skin
Helps quiet stressed and irritated skin
Promotes healthy skin by restoring moisture
Helps maintain skin elasticity
Perfect for sensitive skin
Fragrance free, dye free, gluten free, nut free, essential oil free
Absorbs quickly
Locks in moisture when used on damp skin after showering
4.25 fl oz bottle
Use within 12 months of purchase
Please note that our organic virgin evening primrose oil is unrefined and cold-pressed from seeds.  It has a distinctly oily/fishy smell- with a slight fatty, almost rancid note. Some may find it unpleasant.  It is not rancid as we have a continual fresh supply and add Vitamin E to product against rancidity.  We don't add essential oils to mask the scent, but you may add up to 10 drops of essential oil to the bottle.  We suggest either lavender or citrus oils.
Key Ingredients

Organic Evening Primrose Oil: High in GLA (gamma linolenic acid), which is known as an anti-inflammatory; contains vitamins and minerals needed to maintain healthy skin; helps rejuvenate skin; lessens discolorations of the skin; a powerful oil used to help gradually reduce fine lines; easily absorbed; nourishing and conditioning.

Organic Coconut Oil: Softening and moisturizing; high in lauric acid.

Avocado oil: A full-bodied oil rich in vitamins A, B and E that helps to calm inflammation and regenerate tissues; a highly effective emollient that is helpful to dry skin and hair; leaves a protective barrier on the skin and helps prevent moisture loss; easily absorbed.
Who Is It For

Suitable for all skin types. Especially helpful for sensitive skin and those suffering from skin conditions.
How To Use

Dispense a small amount into palm of hand. Gently massage into skin. Allow 1-2 minutes to penetrate before getting dressed. For best results, use on damp skin after bath or shower.
View Full Ingredients List

Olea Europaea (Olive) Oil*, Oenothera Biennis (Evening Primrose) Oil*, Persea Gratissima (Avocado) Oil, Cocos Nucifera (Coconut) Oil*, Borago Officinalis (Borage) Seed Oil*, Tocopherol (Vitamin E).

*organic ingredient
Share
View full details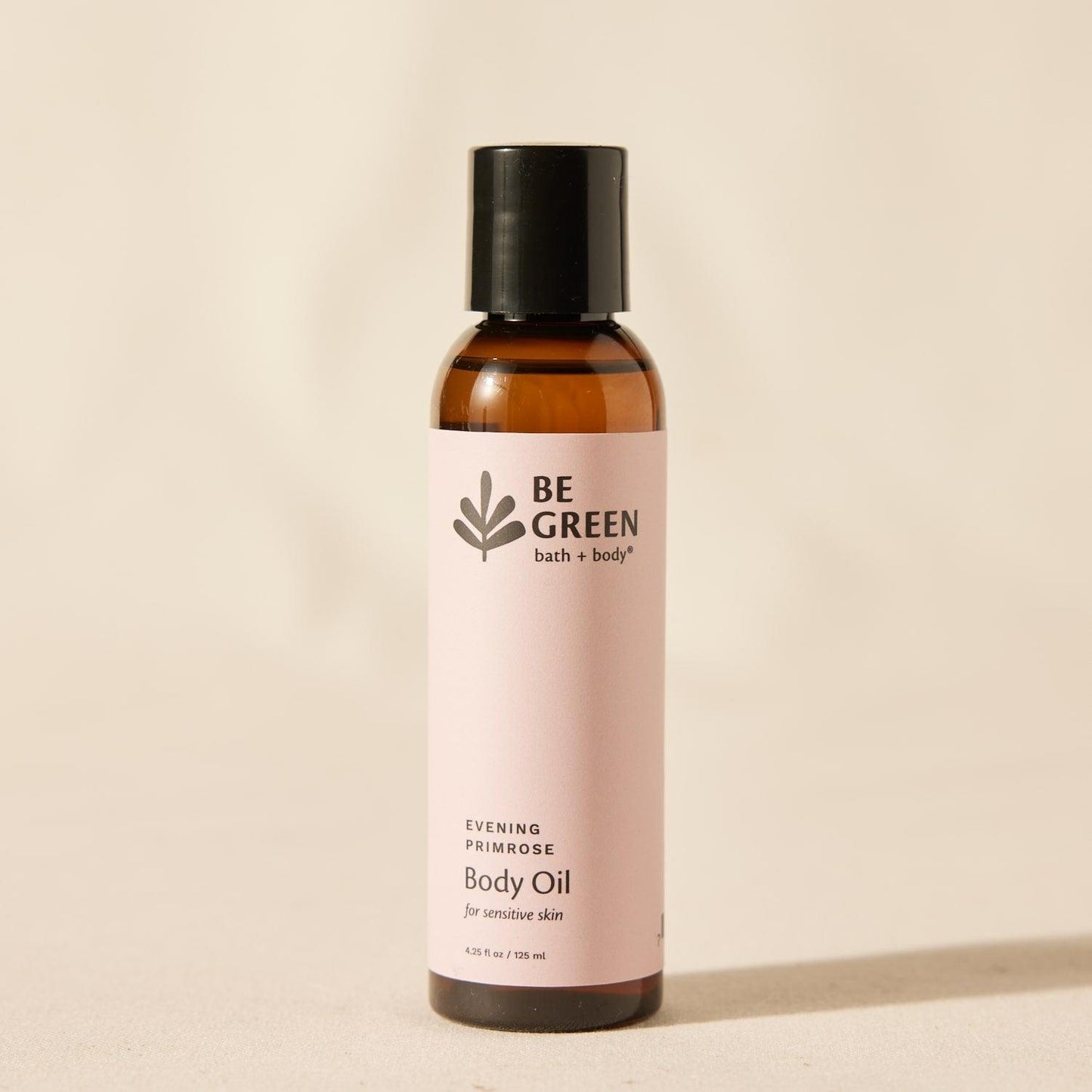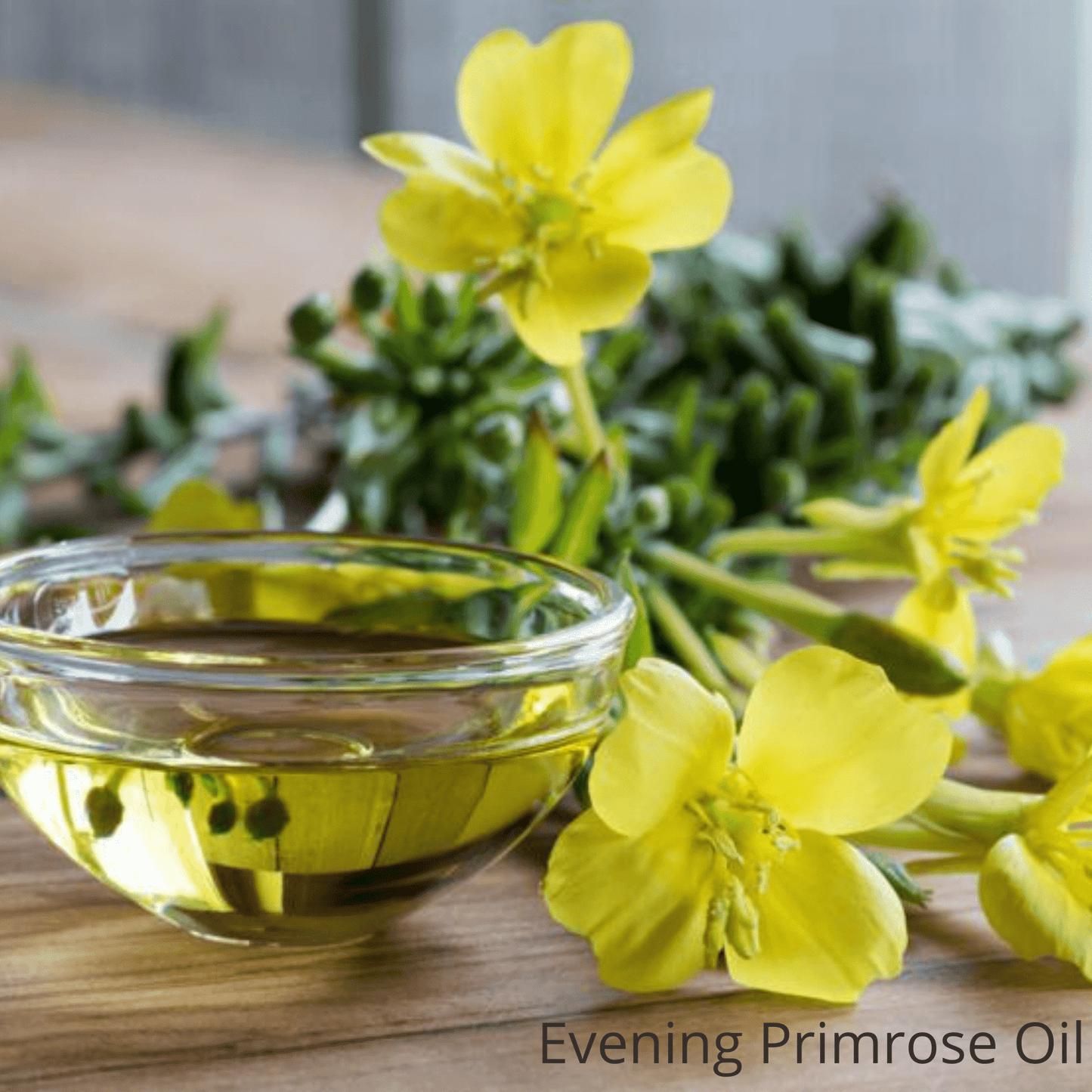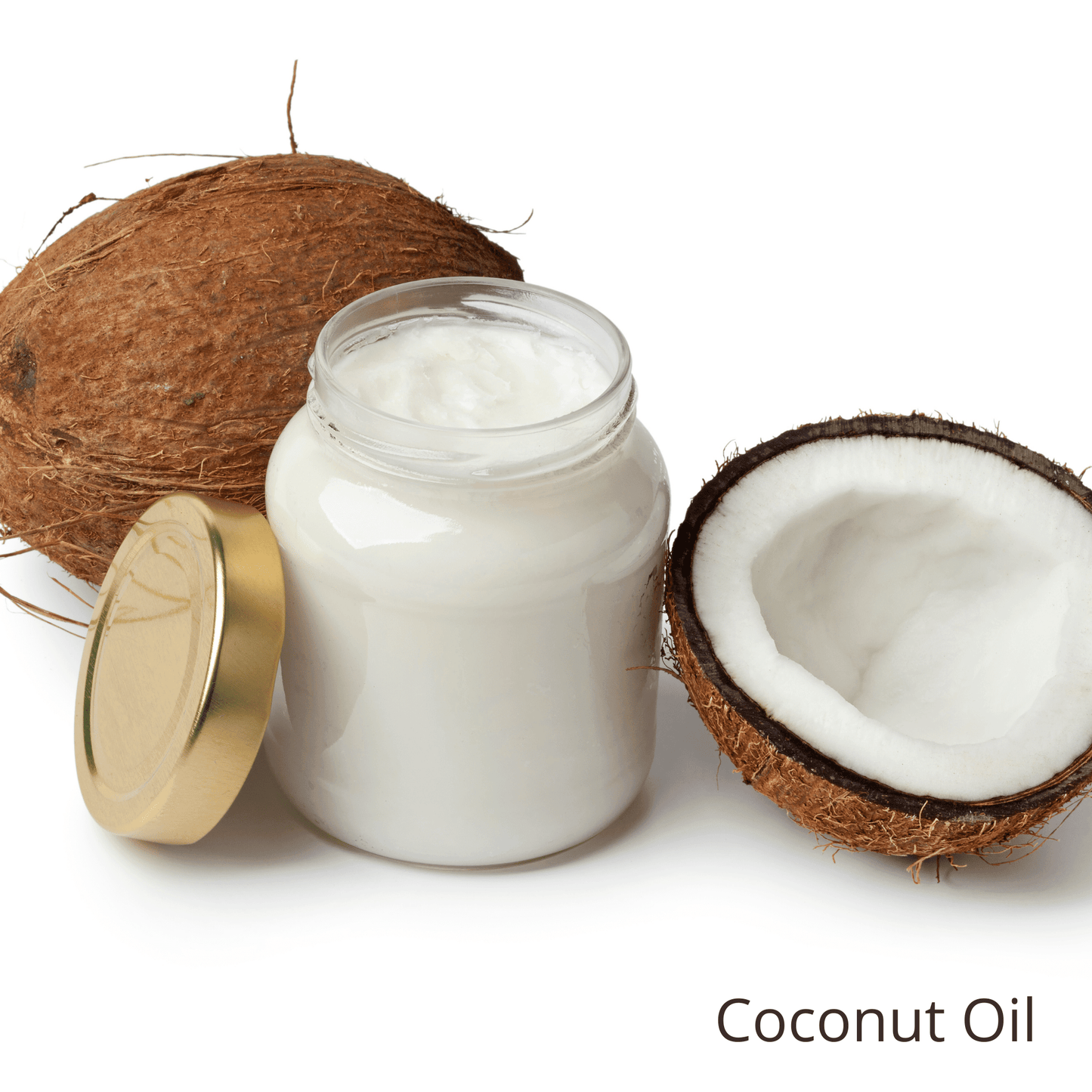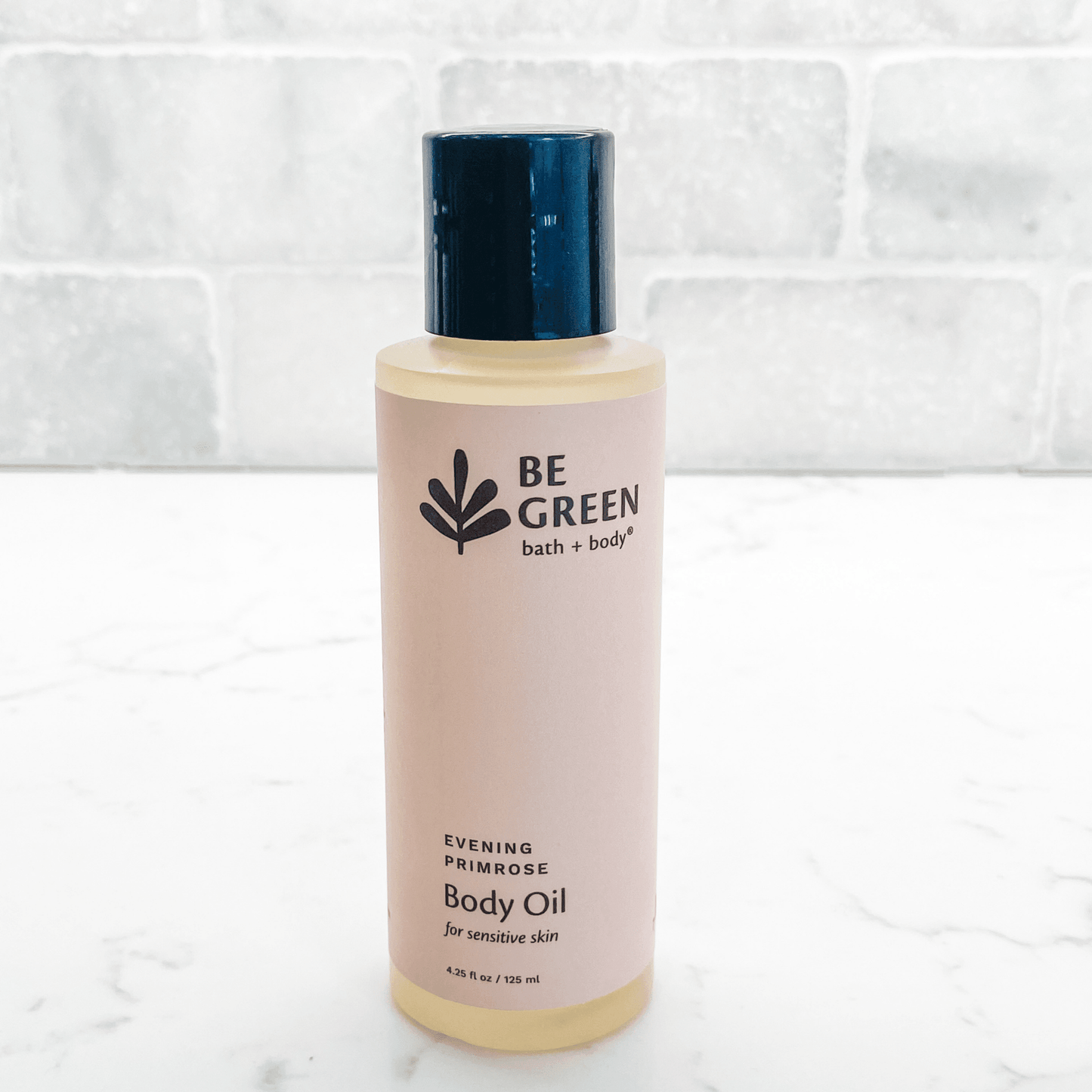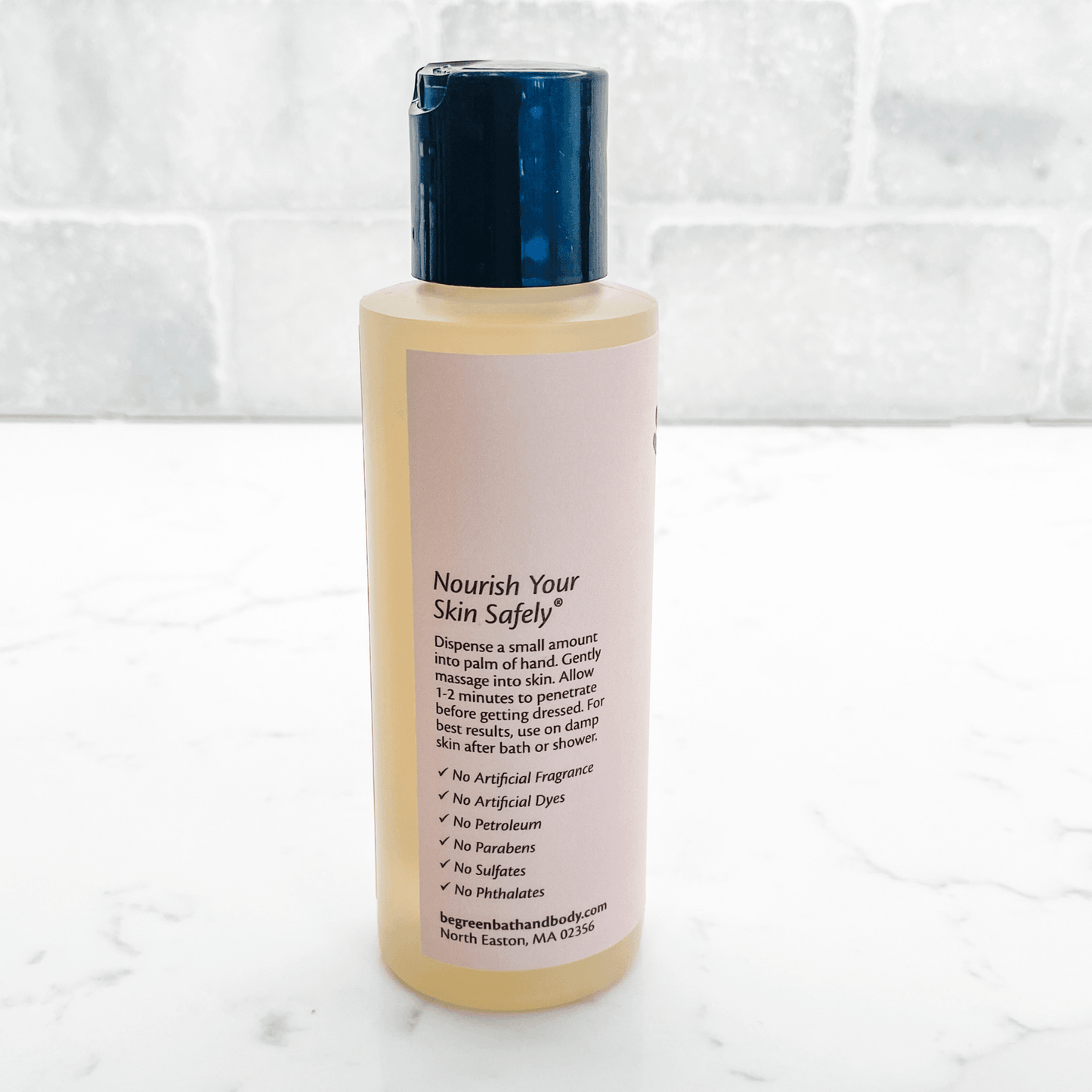 Great product!
Very happy with this body oil - is very gentle on my sensitive/eczema-prone skin.
Thanks for the review! We're glad you're happy with the product and it is helpful for your sensitive skin.
Great product not fond of smell though
I bought this one and the unscented! I really like the product but giving this one 4 stars because the smell of the primrose I do not like.
I'm so glad the product is working well but I do understand that the smell of unrefined evening primrose oil is distinct. You can add any essential oils of your liking to the oil. Start with adding about 10 drops and increase up to a maximum of 20 drops. Thank you for your review!
Effective, but the smell
I love the consistency and the effectiveness of this body oil. I had an allergic reaction to nickel on my wrist and hydrocortisone wasn't working. I applied this body oil and instantly my itchiness went away. However, it smells like lard. I can't stand it because of the smell. In small, medical uses its endurance, but I wouldn't be slathering up with this any time soon.
Thanks for your review. Virgin organic unrefined evening primrose oil has a distinct smell that some people don't like. We could add essential oils to it to mask the smell but decided not to because it is designed for those with sensitive skin. Please feel free to add essential oils to it, however, if you have no sensitivity. 10 drops of lavender would probably do the trick.
Evening Primrose Oil
I like using this oil after a shower. I use it everyday. I like how it keeps my skin feeling soft all day.
Thank you for your review and sharing how you use it. I'm so happy it leaves your skin feeling soft all day.
Pretty good
I use this on the dryer parts of my body; feet, knees, elbows and hands. It has absorbed and moisturized very well except for my hands, but I work in shipments all day so I guess my hands are just a lost cause at this point. Otherwise my other dry spots are much more soft and nourished.
Thank you for your review of the Evening Primrose Oil. I'm glad your dry spots are feeling softer and nourished. Your hands are not a lost cause! If you are not sensitive to shea butter, please give our Shea Butter Hand Cream a try. So many have had success with the hand cream.