Regular price
Sale price
$10.00 USD
Unit price
per
Sale
Sold out
Organic unrefined raw Shea Butter will soften and hydrate your skin!  It is perfect for all skin types as it helps moisturize and protect with antioxidants, healthy fatty acids, vitamins A, E, and F, and valuable phytonutrients.
Our USDA certified organic shea butter is from West Africa and has a natural shea nut smell.  It has not been deodorized by chemical solvents.  A proprietary process has been applied to remove the naturally occurring latex.  In colder months it has a harder consistency, but will melt when rubbed into your skin.
Moisturizes and softens skin while helping to maintain elasticity
Beneficial for skin conditions 
Use on dry and sensitive skin
Provides relief for cracked and sunburned skin and chapped lips
Helpful for moisturizing cuticles and lips
Perfect for skin suffering from intense itching and rashes
.75 oz metal tin
Use within 12 months of purchase
This organic moisturizer will be a great addition to your handbag or travel kit for intense moisture on the go!  (Please note:  shea butter melts at 90°F so exercise care in temperatures over 80°F.  Melted shea butter may stain if spilled on fabrics.)
Key Ingredients

Organic Shea Butter: Rich in vitamin E; softens, protects and nourishes.
Who Is It For

Suitable for all skin types.
How To Use

Using clean hands, scoop a small amount of butter onto finger. Apply to dry, chapped or burned skin as needed.
View Full Ingredients List

Butyrospermum Parkii (Shea Butter)*, Rosemary Officinalis (Rosemary) Extract*. *organic ingredient
Share
View full details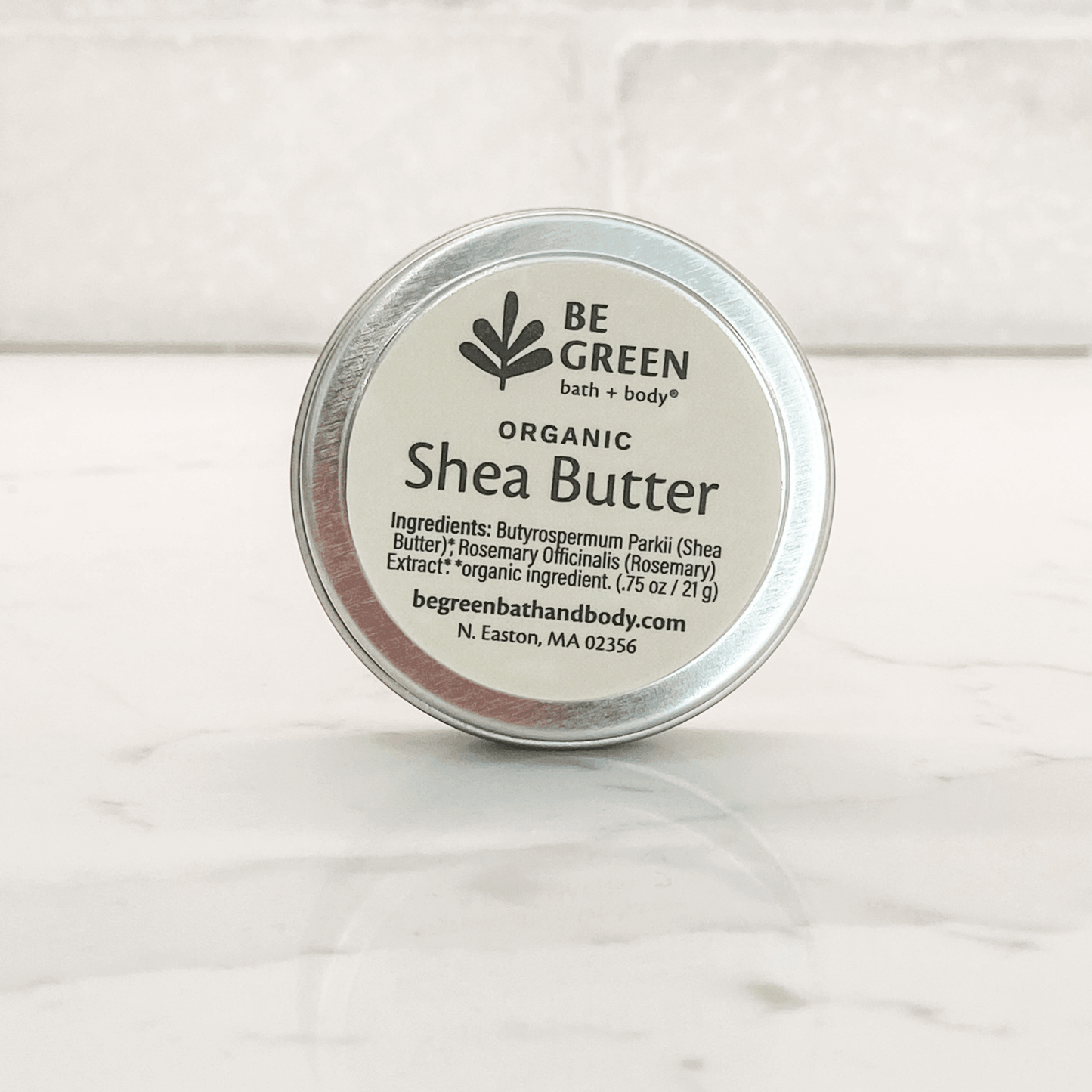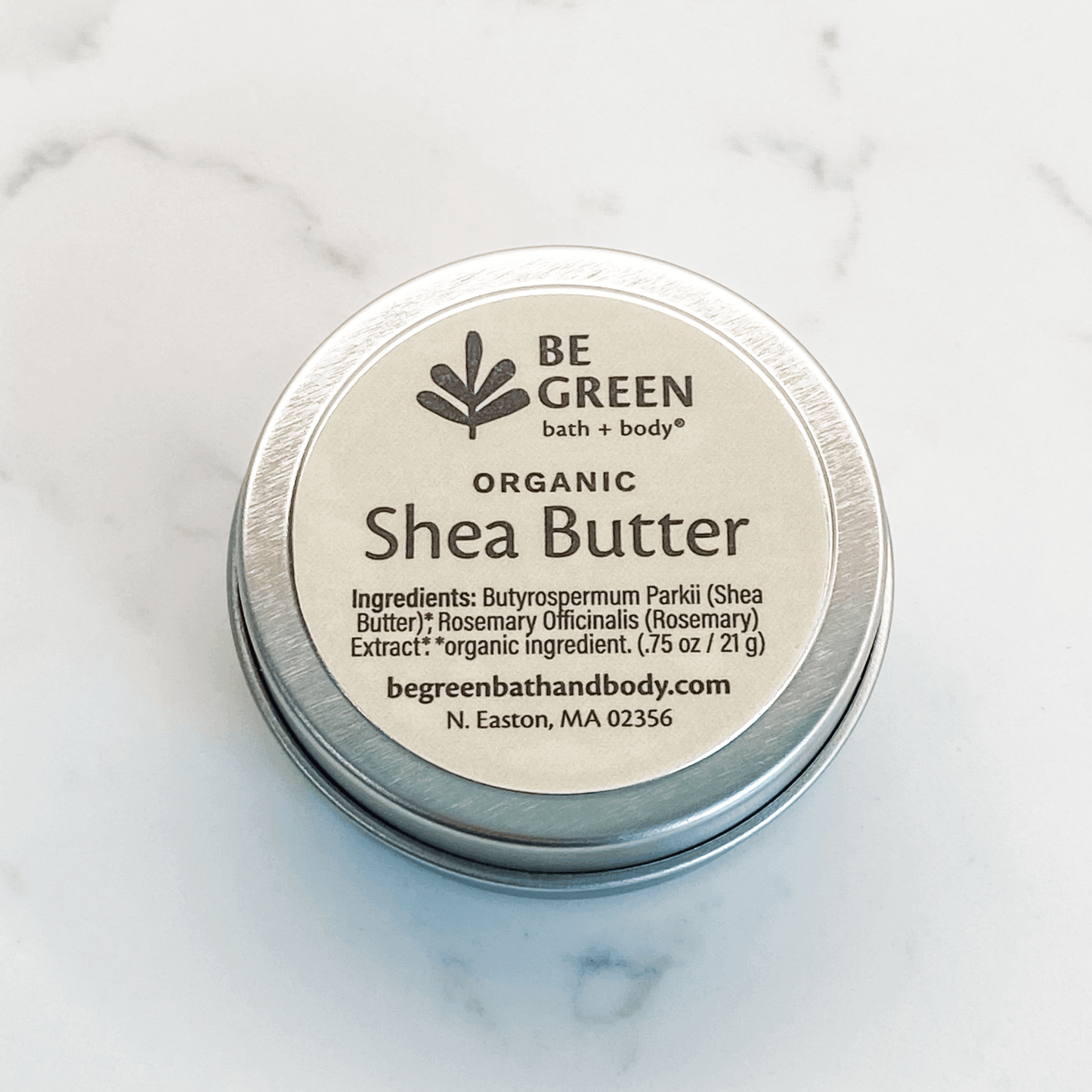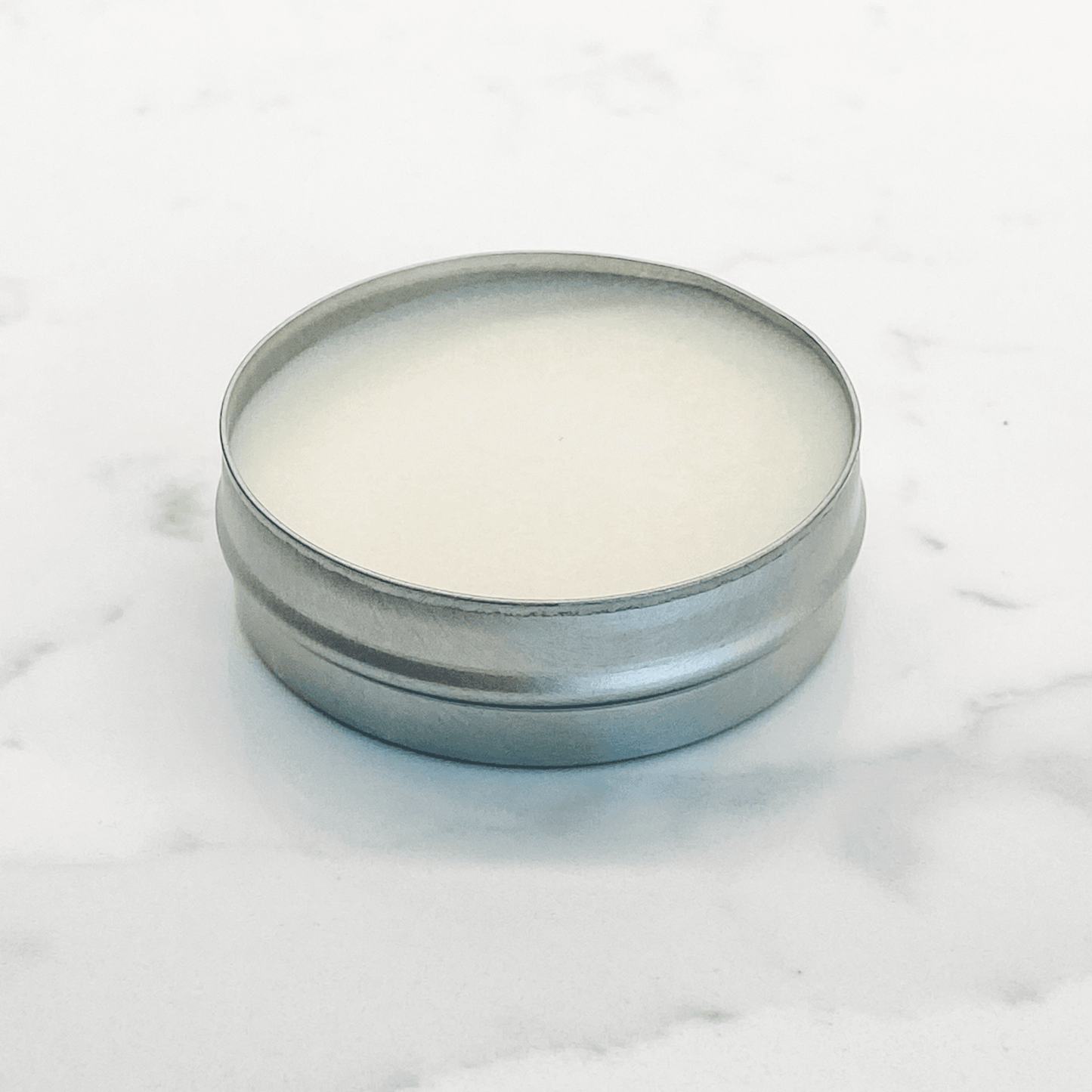 Soothing Product
Had some dry, irritated skin from being out West for awhile. BG's shea butter really gave me some much needed relief. It's a very moisturizing and soothing product. Love the tin it comes in, as well. It's great for travelling.
Thanks for the kind words! I'm glad you're enjoying our shea butter tin and it has helped with dry skin. I appreciate you sharing your experience and how it's great for travelling.
Shea Butter tin
This product is great for dry skin. It helps in providing moisture and making your skin super soft. I love it!!
Thank you for your review! We're glad you love our Shea Butter Tin. Definitely be careful in the summer months as Shea Butter will melt and become a liquid oil in hot temperatures. I also use it as a lip balm! If you haven't tried that, you might like it as well.
Excellent
Very smooth and moisturizing! Perfect to keep in my purse!
I'm so happy that you like the Shea Butter Tin! Thanks for your review. (Please do be careful having it in your purse, though. It will melt in temps around 85-90 degrees and a hot car is the enemy!)
Perfect travel size
Convenient little tin I've taken with me everywhere. It's very thick and solid in the container but a little dab warmed between my hands melts it real quick, feels so good and comforting on my dry hands.
Thank you for your review of the Shea Butter Tin! I'm glad that it feels so good on your hands. I use it nightly on my lips too so you may give that a try. Please know that Shea Butter melts at 90 degrees so be careful taking it when it's warm or leaving it in a car. If it melts it will leak out of the tin and be quite messy.