Regular price
Sale price
$7.00 USD
Unit price
per
Sale
Sold out
Gentle and effective, our Cucumber + Watermelon Toner balances and tones skin.  Made with organic alcohol-free witch hazel hydrosol and soothing, non-drying extracts of cucumber, watermelon, green tea and willow bark, our Toner hydrates, cleans and soothes your skin.  Packed with beneficial vitamin C, amino acids and mild astringents, it is suitable for all skin types.
100% natural and made with gentle botanical extracts
Contains non-GMO ingredients
Deep cleans pores
Hydrates and helps prepare skin for moisturizer
May be used on its own as a cleanser
Cools, tones, refreshes, and moisturizes
Alcohol-free and non-drying
Specifically selected extracts cool and soothe skin and refresh and replenish your skin's barrier
1 fl oz bottle or 4.25 fl oz bottle
Use within 12 months of purchase
You may request a spray cap instead of a disc cap for the 4.25 oz size.  After adding the Toner to your cart, please type "spray cap"  in the Order Notes field.
Directions on how to open the disc cap for the 4.25 oz size:  Cap arrives in a "locked" position.  Turn the top section of the cap to the right to open.
Key Ingredients

Organic Witch Hazel: An alcohol-free floral water that is a natural astringent and a tonic; anti-irritant and anti-inflammatory; excellent ingredient in facial cleansers and toners

Cucumber Fruit Extract: Key to soothing skin by reducing puffiness and irritation; packed with Vitamin C and caffeic acid; contains Vitamin B5, which helps to retain moisture in the skin; contains antioxidants that helps to diminish clogged pores and fade blemishes, scarring and dark circles under eyes

Watermelon Fruit Extract: Filled with antioxidant abilities, it helps to neutralize the effects of free radicals; effective in helping to protect the skin from oxidative stress that might cause signs of premature aging

Organic Green Tea Leaf Extract: Contains polyphenols, which are powerful antioxidants; antibacterial and anti-inflammatory; full of skin soothing properties; catechin content protects cells from free radicals and damage
Who Is It For

Suitable for all skin types. Especially helpful for combination and acneic skin but mild enough for everyone.
How To Use

Cleanse skin before using. Moisten a cotton pad with a small amount of toner and apply to skin. For toners with a spray cap, CLOSE EYES and spritz 3-5 times on face. Follow with facial serum or moisturizer.
View Full Ingredients List

Hamamelis Virginiana (Witch Hazel) Hydrosol Water*, Aqua (Distilled Water), Glycerin, Citrullus Lanatus (Watermelon) Fruit Extract, Cucumis Sativus (Cucumber) Fruit Extract, Camellia Sinensis (Green Tea) Leaf Extract*, Salix Alba (Willow) Bark Extract*, Lactobacillus Ferment, Propanediol, Ethylhexyl Glycerin, Potassium Sorbate.
*organic ingredient
Share
View full details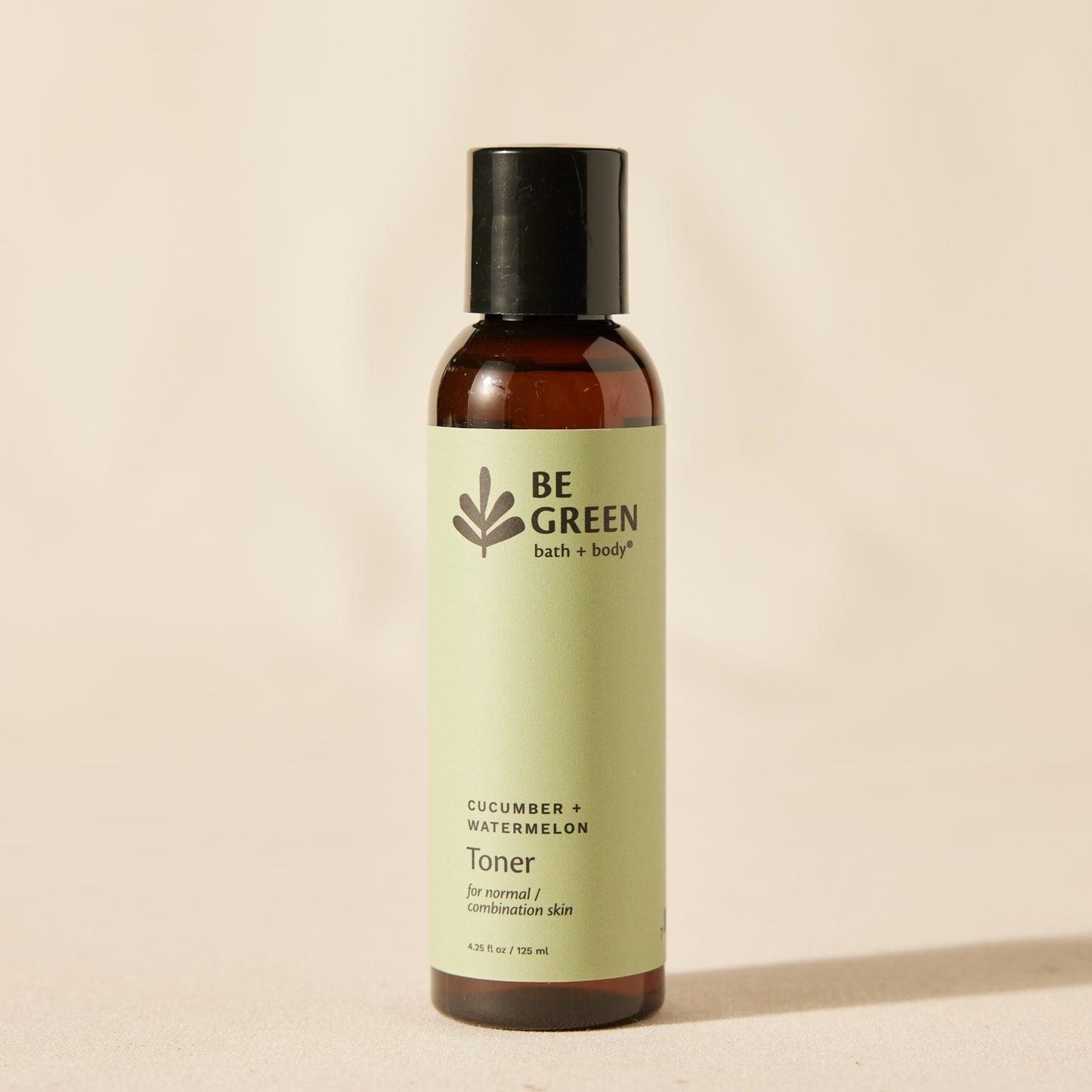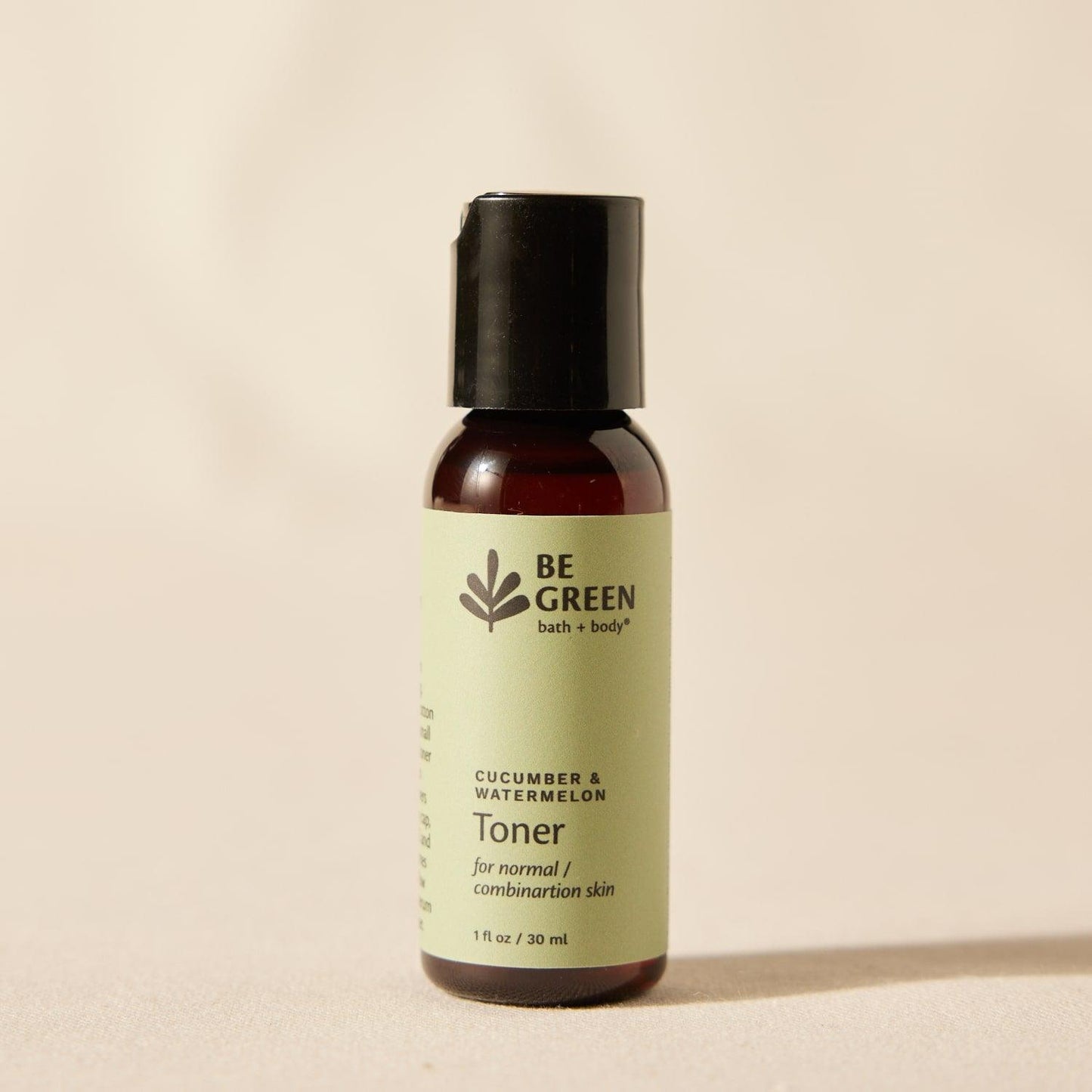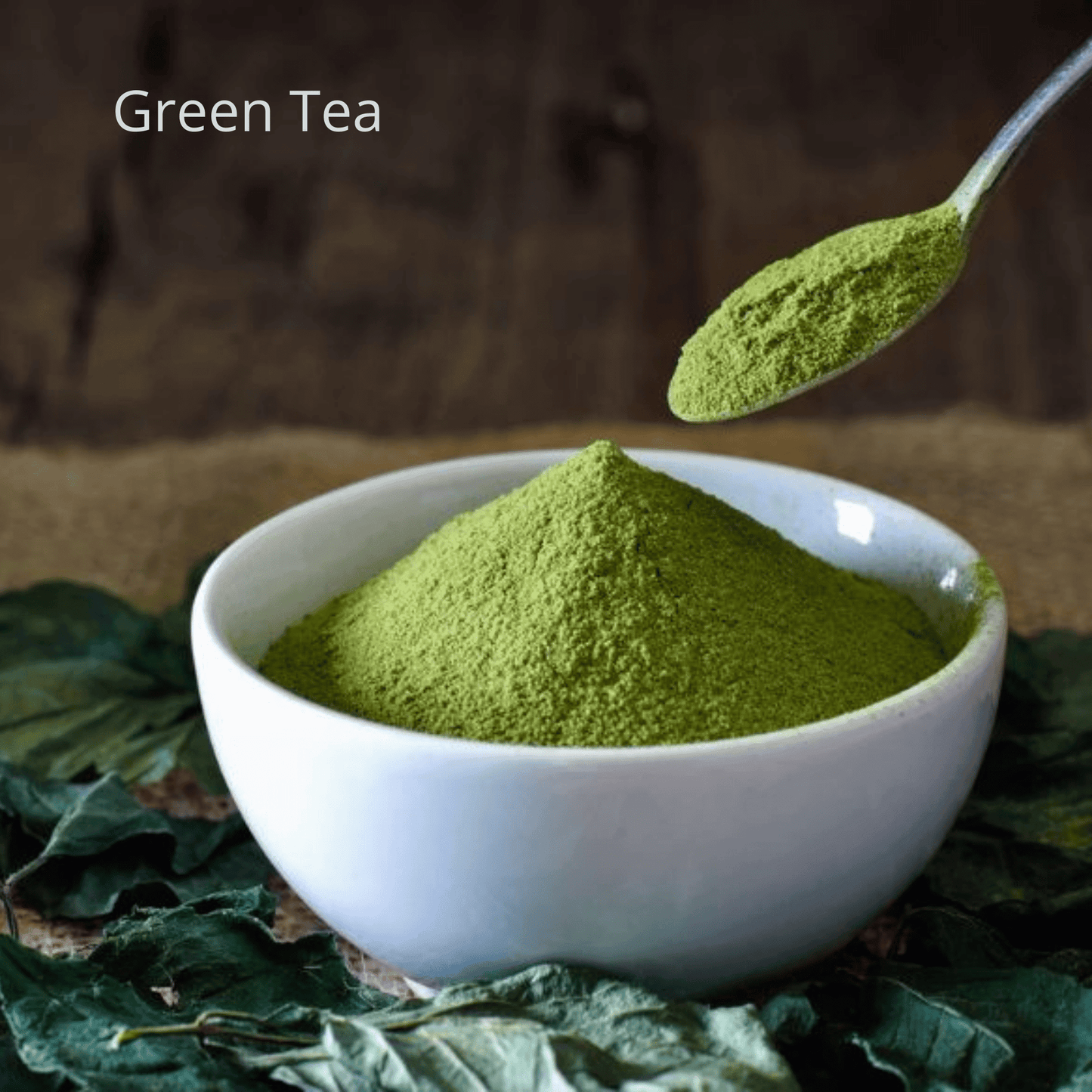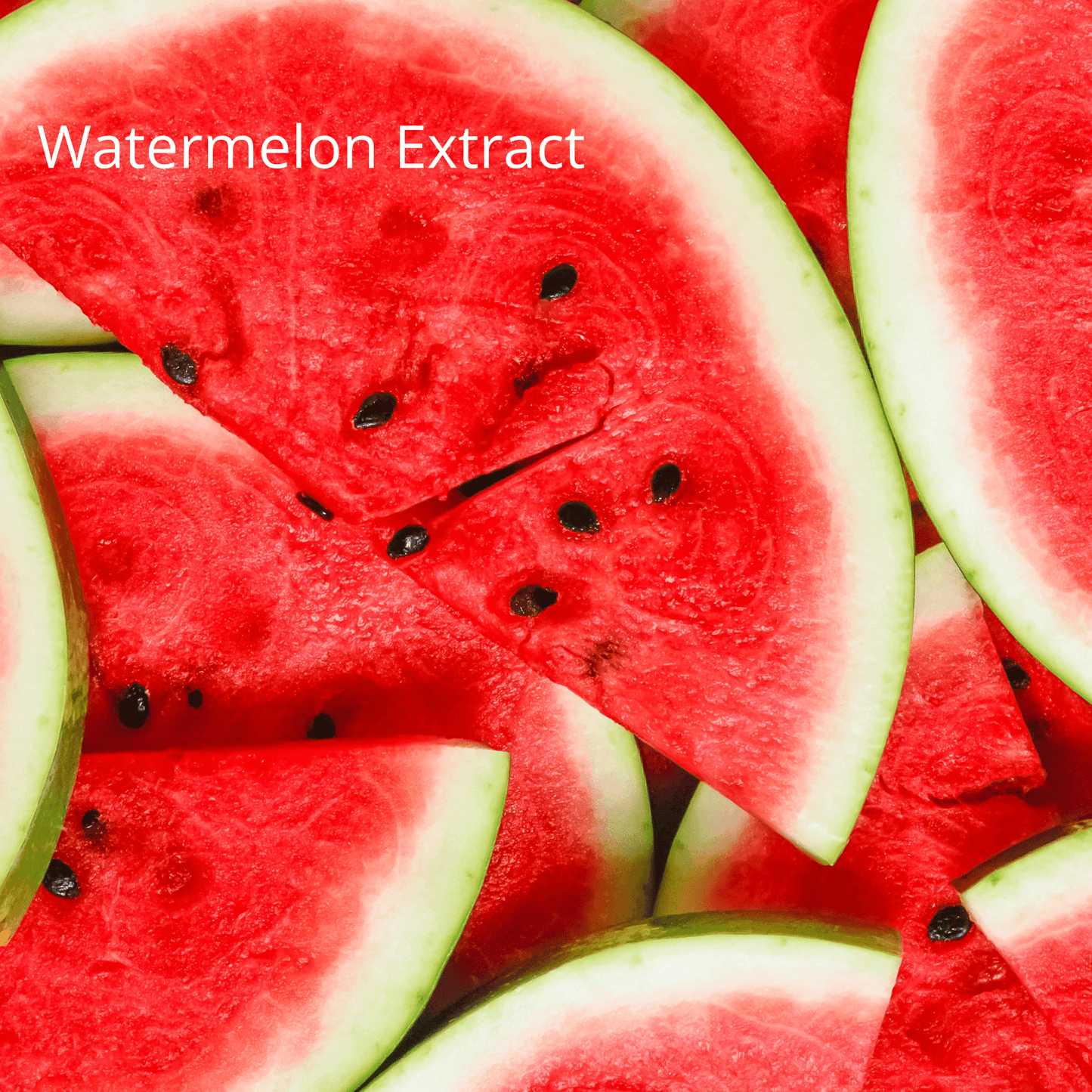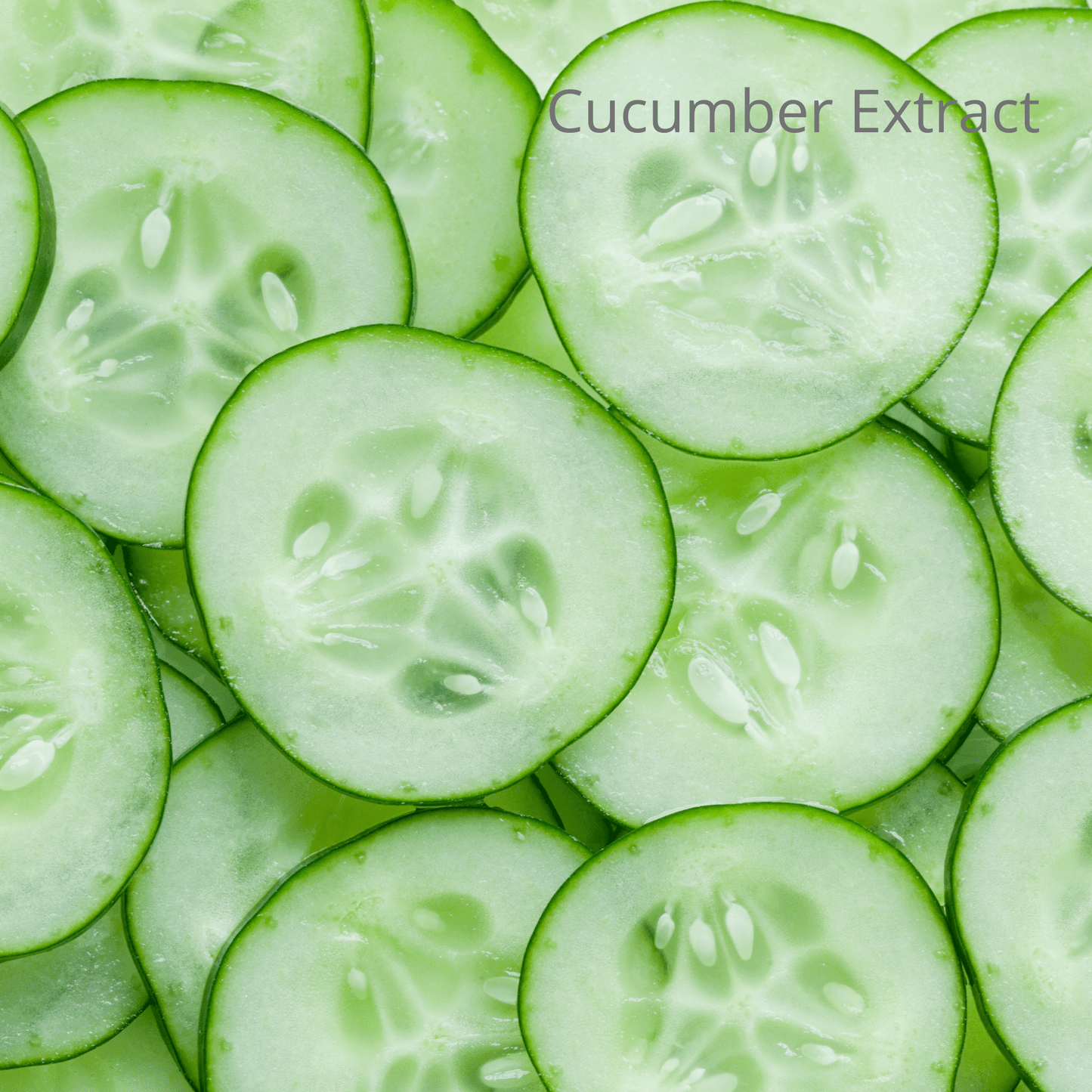 Cucumber + Watermelon Toner
So happy to have ordered the full size of this toner. After I wash my face at night from the gym or work I dab a little bit of this toner, it really helps my night cream absorb much better too.
Thank you for your review! We're glad you're enjoying our toner. It definitely does help the night cream absorb more quickly.
Cucumber and Watermelon Toner
I e-mailed for advice on my 10-year old wanting to start "skin care". Karen wrote back very quickly with excellent advice! She recommended this product along with the green tea cleanser and the dry cleansing grains. My daughter LOVES the products and now does not feel left out when her friends are doing 15 step skin care routines they are seeing on TikTok!! I wanted to make sure she was using clean products for her already beautiful skin. I have been using Be Green products for years and love not only using the products but the genuine care the company has for using clean products !!
Thank you for writing this review! I'm so happy to hear that our cucumber and watermelon toner is helping your daughter feel more included in the skin care world and that it's helping to maintain her beautiful skin. We're also happy to know that our products are helping you and your daughter to stay clean and healthy! Thank you for choosing Be Green.
I love this cucumber and watermelon toner - it's so refreshing when I spray on my face after cleansing with your cleanser and then moisturizing with your moisturizers, day and night. Bless you for creating all these wonderful products! My skin never been healthier!
Thank you for your kind words! We're so glad you're loving our cucumber and watermelon toner. We hope you continue to enjoy it and see noticeable results in your skin's health! We appreciate your support of our small business.
Refreshing!
This is the best refreshing toner. I love how it makes my skin feel. Being non-toxic, I know it is good for my skin.
Thank you for your review! I'm so happy that you find it refreshing and it leaves your skin feeling great. Thank you for appreciating the clean ingredients.
Best non-toxic toner!
I've been looking for a new toner to replace my old go-to product, which I found out was not as non-toxic or eco-friendly as I would like. After trying numerous EWG-certified toners, I've finally found my holy grail! I love both this toner and the pomegranate and white tea toner and have now re-ordered three times. My oily/combination skin prefers the cucumber and watermelon blend, but both are wonderful products that leave my skin feeling clean and lightly moisturized. I'll definitely be returning to do more business with this company!
Thank you for your review! We're so glad you're happy with our cucumber and watermelon toner! We hope you'll continue to use it and recommend it to your friends. We are so grateful for the time you took to share your experience.