Regular price
Sale price
$21.00 USD
Unit price
per
Sale
Sold out
Our luxurious, moisture-rich Foaming Hand Soaps are non-toxic, non-drying and are made with organic vegetable oils and pure plant derived essential oils.  The foaming pump dispenses lavish suds that leave hands clean and soft. 

Available in Unscented, Citrus, Lavender and Lemongrass
Gentle and non-drying 
May also be used as a body soap
SLS and SLES free
Free of synthetic fragrances and dyes
Soy free, nut free, gluten free
Use within 24 months of purchase
Save the environment and save money by purchasing refills in either a 16.5 fl oz bottle (refills foamer 2 times) or a 64 fl oz jug (refills foamer about 8 times).  Save even more by purchasing a gallon size refill (sold as two 64 fl oz jugs).  Please note that the refill sizes do not come with a foamer pump.
Troubleshooting Tips for foaming pumps
With regular refilling and normal use, a foamer bottle should last for about a year before it begins "sticking".  To keep foamers from sticking, they must be used regularly so the soap does not dry on the mesh screen and clog the pump.

The air chamber must also be kept free from liquid.  If this happens, remove the pump from the bottle, turn it upside down and try to pump the liquid out of the chamber.

Check that the small tube that leads to the pump is not pushed too far into the pump, pulling it out slightly. This allows for air to flow to create the foam. You will see a small ball that sits above your tube, make sure this ball has room to move.

Flush your foaming pump (never soak or submerge your pump) with white vinegar. Once you have your pump cleared, it is recommended to flush your pump with a warm water and white vinegar solution with every refill.

Don't seal the bottle too tightly – This may affect performance, and you'll start seeing the actual bottle creating suction. Loosen lid and continue using.
Important information:
Unscented means no essential oils are added for fragrance.  The product will smell like the ingredients used.
Our soap works only with a foaming-type dispenser as it is too thin for a regular pump soap dispenser.  Empty foamer bottles are available for purchase . 
Key Ingredients

Organic Saponified Coconut Oil: Softening and moisturizing; high in lauric acid.

Organic Olive Oil: High in beneficial vitamins and minerals such as oleic acid, which supports the breathing process and sebum production of the skin; contains phytosterols, which provide humectant properties to soothe very dry skin; natural source of squalene, which lubricates the skin and prevents moisture evaporation; natural emollient and protective agent; excellent conditioning oil.

Vegetable Glycerin (from coconut): A natural emollient that rehydrates skin; acts as a humectant (it draws moisture from the air to the skin).
Who Is It For

Suitable for all skin types. Unscented version is suitable for baby's skin and sensitive skin.
How To Use

Carefully pour soap refill into foamer-type bottle. Leave 1 inch of headspace in the foamer bottle so it does not overflow and the air chamber on the pump does not get flooded. Do not dilute soap.
View Full Ingredients List

Aqua (Distilled Water), Saponified Cocos Nucifera (Coconut) Oil*, Olea Europaea (Olive) Oil* and Simmondsia Chinensis (Jojoba) Oils*, Aloe Barbadensis (Aloe) Leaf Juice*, Vegetable Glycerin (from coconut), Rosmarinus Officinalis (Rosemary) Extract.

Citrus also contains: Citrus Sinensis (Orange) Peel Oil, Lavandula Angustifolia (Lavender) Oil, Citrus Medica Limonum (Lemon) Peel Oil, Juniperus Virginiana (Cedarwood) Oil, Eucalyptus Globulus (Eucalyptus) Oil, Limonene~, Linalool~.

Lavender also contains: Lavandula Angustifolia (Lavender) Oil*, Citrus Sinensis (Orange) Peel Oil, Juniperus Virginiana (Cedarwood) Oil, Limonene~, Linalool~.

Lemongrass also contains: Cymbopogon Schoenanthus (Lemongrass) Oil, Lavandula Angustifolia (Lavender) Oil, Eucalyptus Globulus (Eucalyptus) Leaf Oil, Juniperus Virginiana (Cedarwood) Oil, Linalool~, Geraniol~, Limonene~.

*organic ingredient
~a natural component of essential oils (this is not an added ingredient)
Share
View full details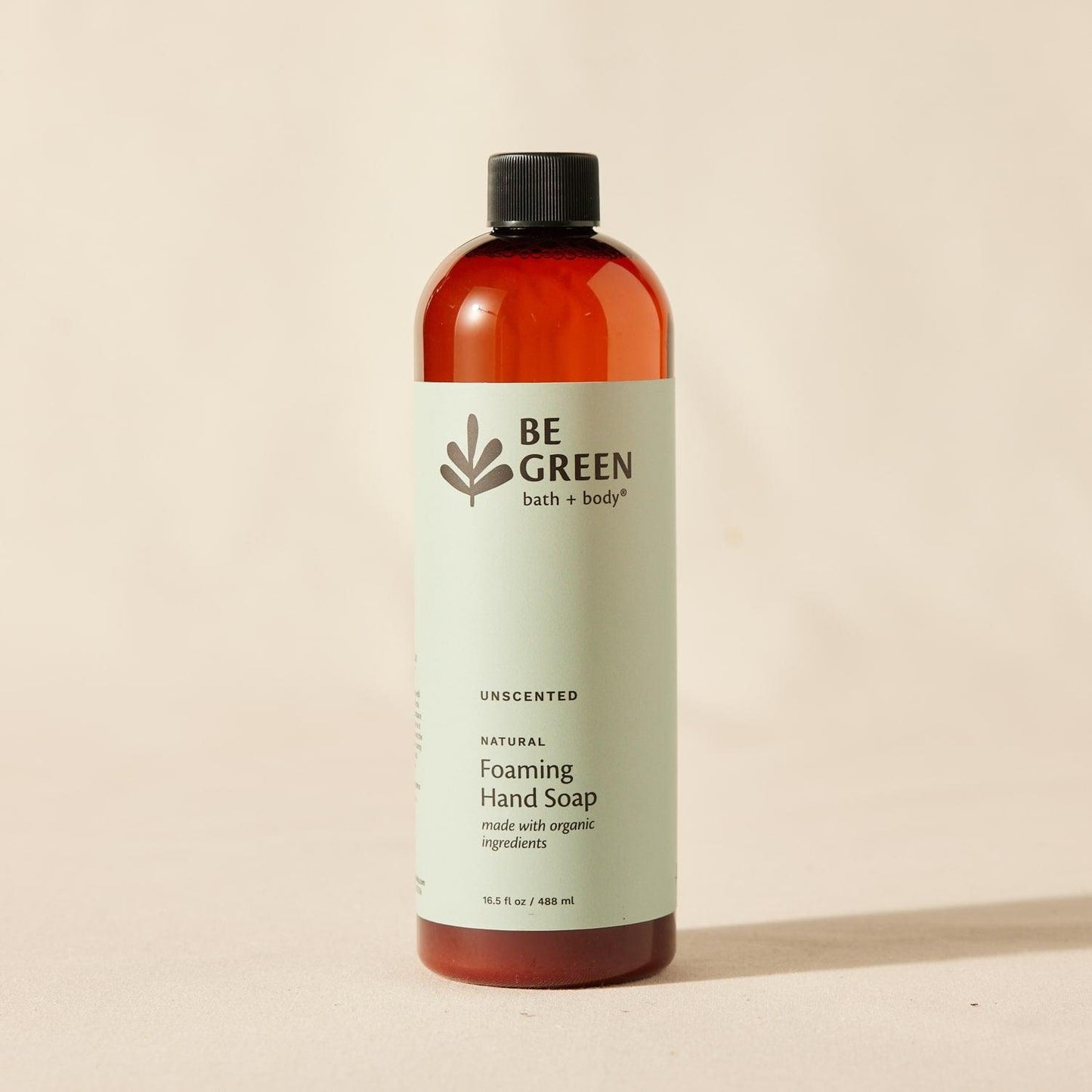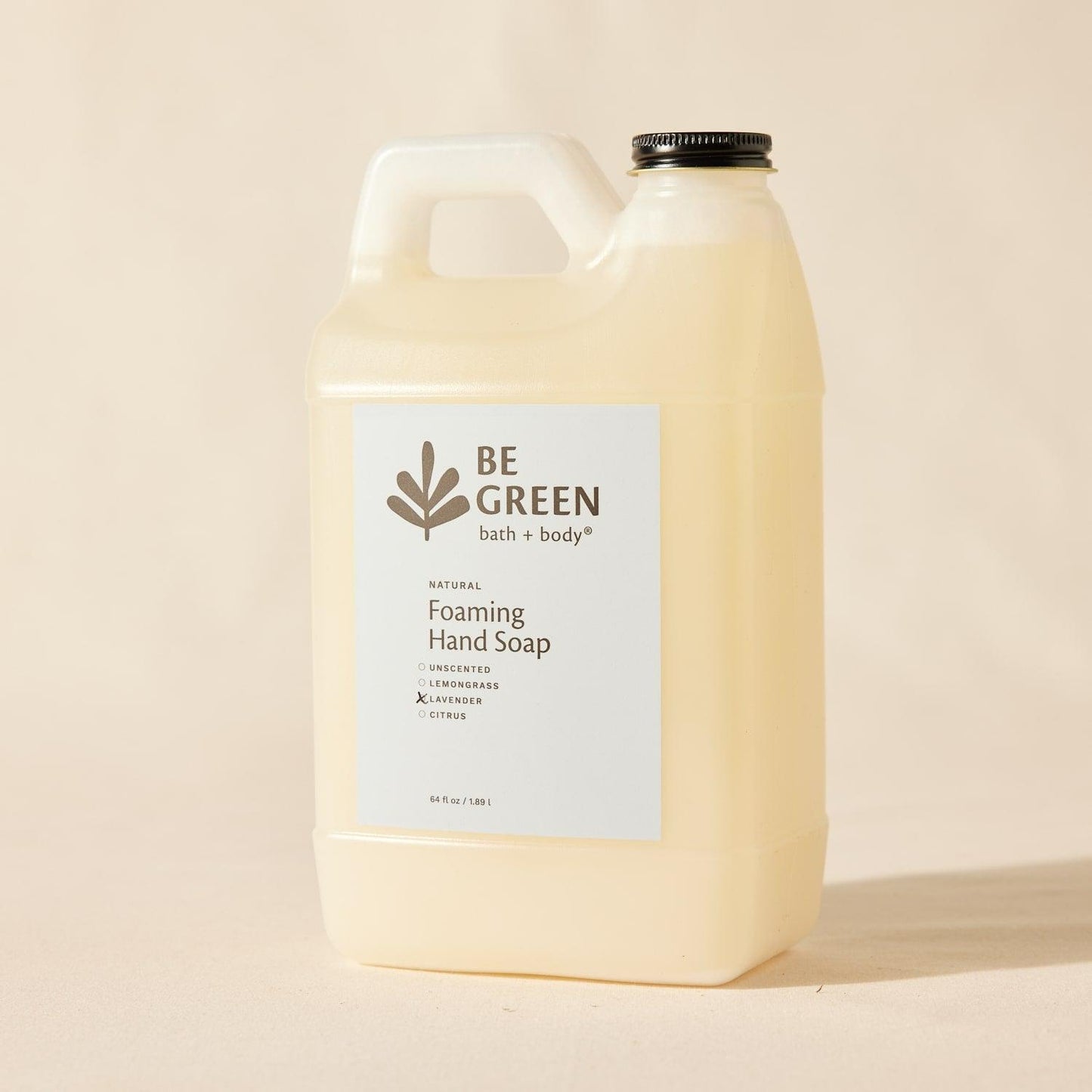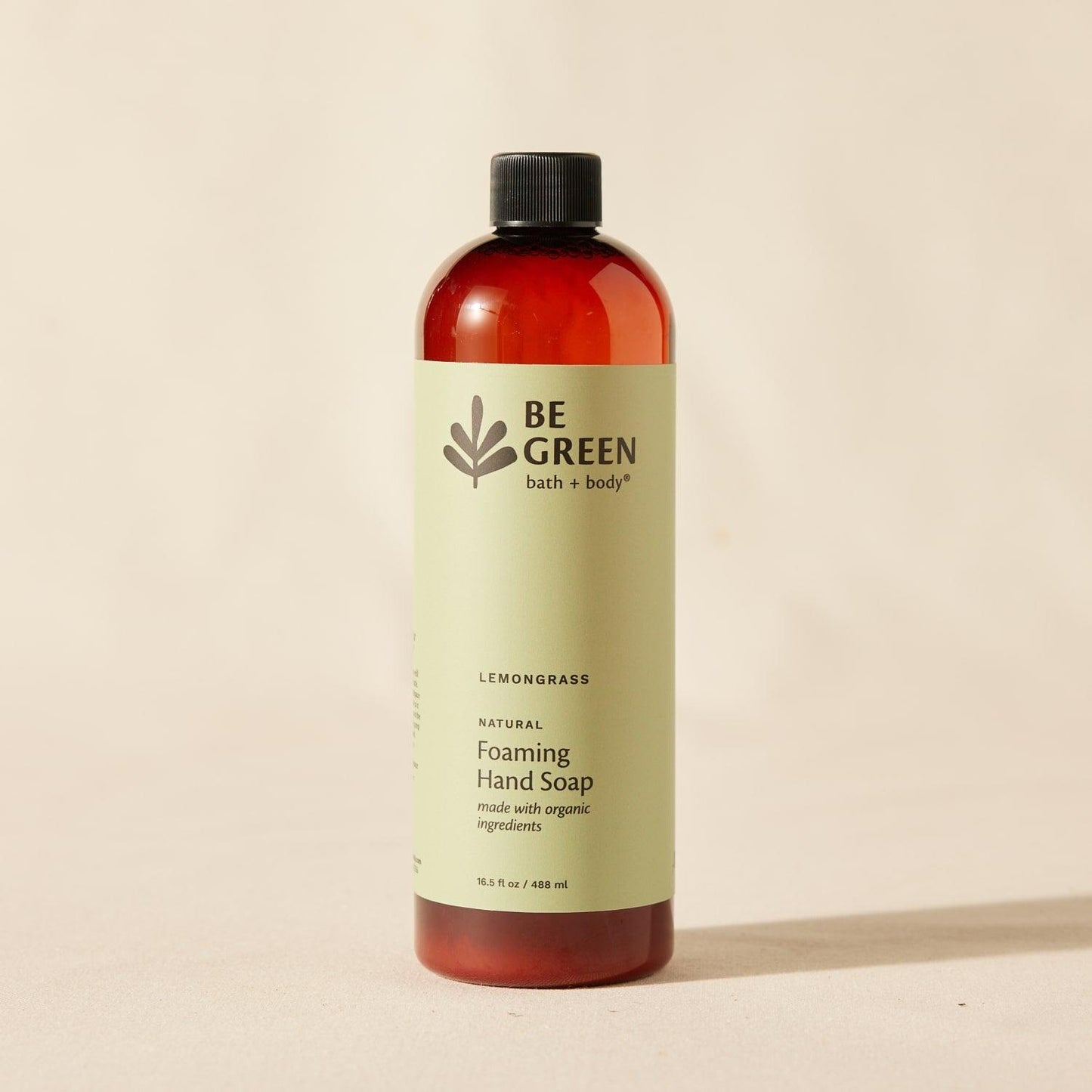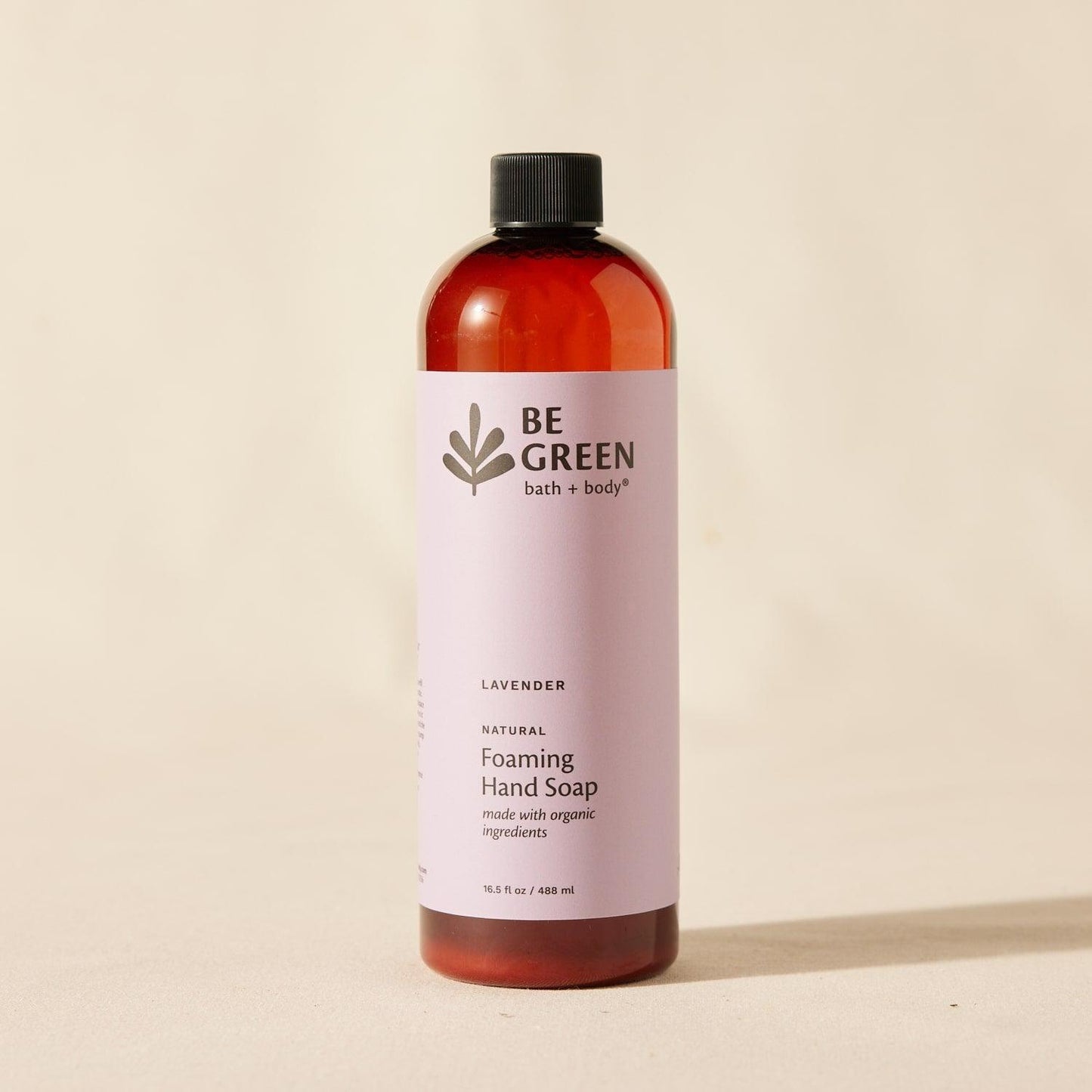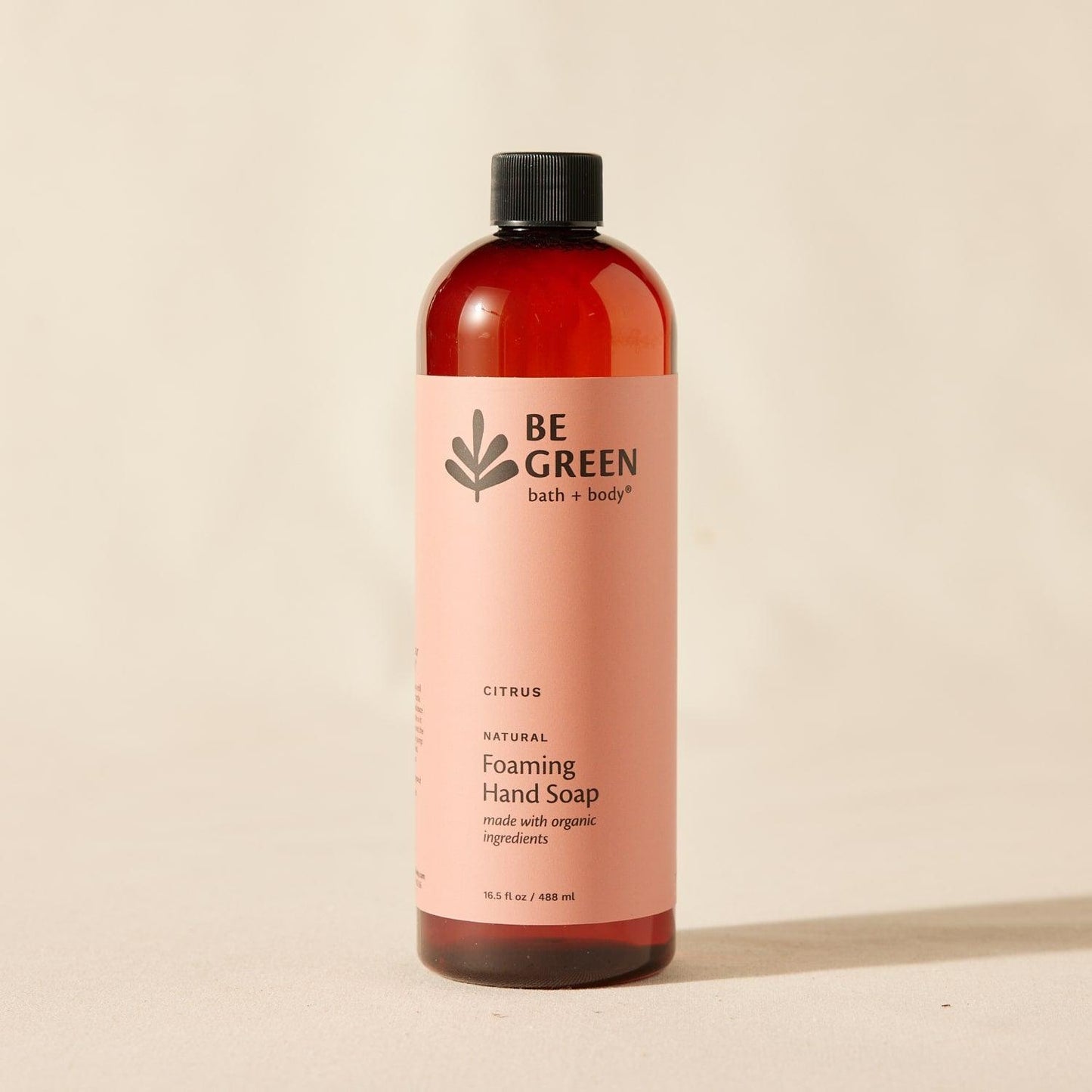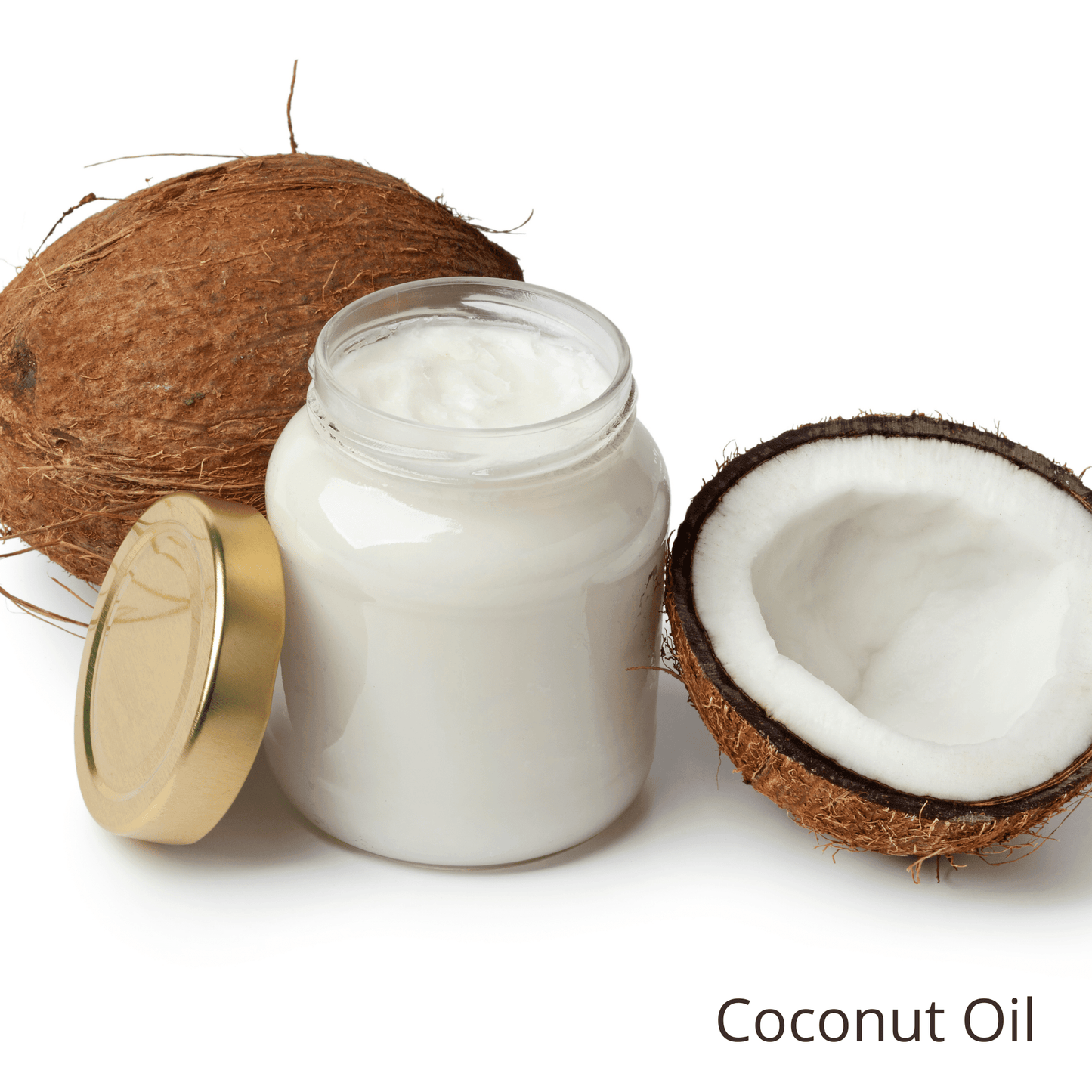 Perfect Soap for Sensitive Skin
I've tried many different holistic / natural soaps and this is the one that has been the best for my skin. It doesn't cause rashes and feels great overall. Would highly recommend!
Thank you for your review! We're glad to hear that our Foaming Hand Soap Refills are working well with sensitive skin and haven't caused any irritation.
Great product
I've been ordering this soap for a while now. It is a gentle yet effective hand soap (lemongrass smells great too). Living in Pennsylvania our winters can get very cold, since I started using this soap, the skin on my hands don't crack and split open. I really like the company too! Karen always hand writes a thank you note when my package comes, it does put a smile on my face and I feel good about supporting a small business. This may be my only time to respond back, so I'm taking advantage of it - Hi Karen! Thank you for the great products, the hand written note and the occasional piece of chocolate!
Thank you for your wonderful review! I'm so happy the refill soaps are working well for you and it doesn't dry out your skin. I really appreciate your message about the chocolate and note. That's the hard thing about on-line ordering, I have no personal contact with customers so that's my way of saying thank you so much for supporting our small business. (PS. The chocolate will be back in Sept. We don't send them from May-Sept because they became a melted mess!)
unscented is good for my skin
-No citrus. Good
-Minimal ingredients. Good
-No harsh ingredients. Good
-Gentle on skin. Good
-Washes off well. Good
-Bit pricey to try for the first time. Not great
-Bulk price is good, especially compared to other brands
Thank you for your detailed review! It will be so helpful to others who may be deciding. I agree that the 8 oz foamer bottle is expensive! The foamer pumps are super costly for us to purchase and we do have to build in an amount to cover shipping (those bottles are heavy when filled!). I'm so happy you ordered the refills and appreciate the better value they provide.
Love it!
A great soap for the whole family. Foams well and doesn't make our skin break out. Thank you!
We're so glad you love our foaming hand soap refills! We love that you find they foam well and don't cause your skin to break out - just the way you want it! Thanks for the great review!
Love this hand soap
I purchased the lemongrass and citrus scents. Neither have an over powering scent. I have very sensitive skin and this soap leaves my hands clean and soft. It's not drying and it doesn't have a slimy feel that other moisturizing soaps have meaning it rinses well without a lot of work.
We're so happy to hear that you love the Foaming Hand Soap Refills! We love that they are gentle enough for sensitive skin, but still leave your hands clean and soft. Thanks for the great review!