Regular price
Sale price
$13.00 USD
Unit price
per
Sale
Sold out
Natural relief for your dry, chapped hands!  Our Shea Butter Hand Cream, made with organic unrefined shea butter and organic non-deodorized cocoa butter, is thick and rich and will soften skin.  With no added fragrance, this cream smells like the organic ingredients used: chocolate and shea nuts.  Unrefined shea butter has a nutty, earthy, sometimes smokey scent.  Some people may find this pungent or unpleasant.  You may add 4-6 drops of the essential oil of your choice to mask the natural scent.

Use just a small amount as it smoothes easily and absorbs into the skin quickly.  You'll love how it protects, nourishes and moisturizes your skin! 
To watch a video with captions on our Shea Butter Hand Cream.
Moisturizes and softens skin with organic shea butter and natural plant oils

Gentle enough to use everyday as needed 
Formulated without parabens, phthalates, petrolatum or SLS
Safe for use on your face
Great for lips, too!
2 oz jar PCR (post consumer recycled) single wall plastic jar with metal lid
Use within 6 months of purchase
To help keep your naturally preserved cream fresh, please use only clean and dry hands when dipping fingers into the jar.
Key Ingredients

Organic Olive Oil: High in beneficial vitamins and minerals such as oleic acid, which supports the breathing process and sebum production of the skin; contains phytosterols, which provide humectant properties to soothe very dry skin; a natural source of squalene, which lubricates the skin and prevents moisture evaporation; a natural emollient and protective agent; excellent conditioning oil.

Organic Shea Butter: Rich in vitamin E; softens, protects and nourishes. Our USDA certified organic shea butter is from West Africa and has a natural shea nut smell. It has not been deodorized by chemical solvents. A proprietary process has been applied to remove the naturally occurring latex.

Organic Cocoa Butter: Has emollient properties; leaves a fine lipid barrier on the skin to help prevent moisture loss; protects skin; high in saturated stearic and palmitic fatty acids; a soothing, moisturizing ingredient that helps reduce dryness and improves skin elasticity.
Who Is It For

Suitable for all skin types.
How To Use

Using clean hands, scoop a pea-sized amount onto finger and gently massage into skin. Use as needed.
View Full Ingredients List

Aqua (Distilled Water), Olea Europaea (Olive) Oil*, Butyrospermum Parkii (Shea Butter)*, Cocos Nucifera (Coconut) Oil*, Persea Gratissima (Avocado) Oil, Cera Alba (Beeswax), Lactobacillus Ferment, Theobroma Cacao (Cocoa) Butter*, Cetyl Alcohol, Potassium Sorbate, Tocopherol (Vitamin E).
Share
View full details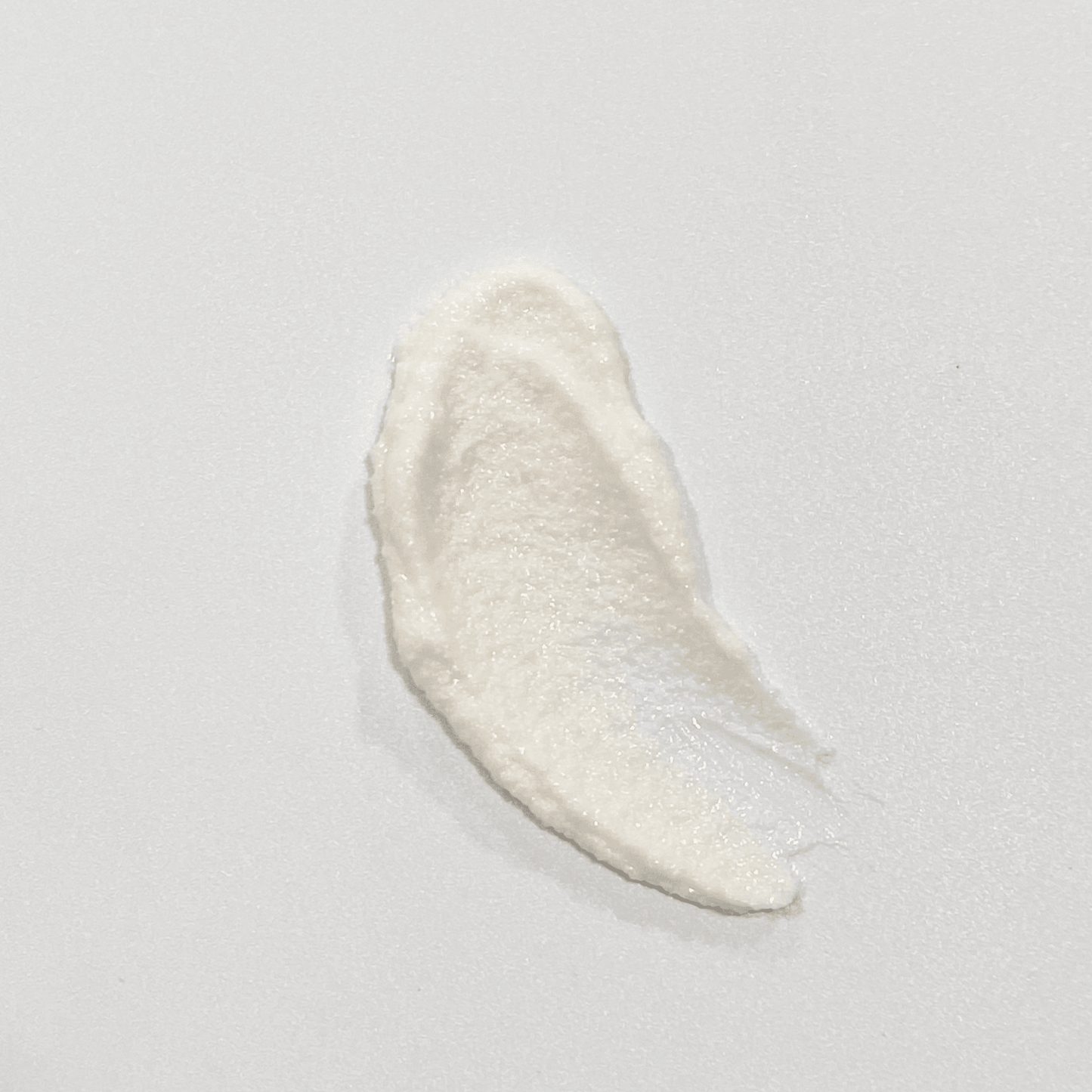 Hand cream
I had such high hopes for this cream. I like all the clean ingredients but I'm not a huge fan of the cream. It's very greasy and it does have a smelly odor (even though it claims to be unscented).
Thank you for your feedback. Please use much less cream and it will absorb without feeling greasy. A pea-sized amount is all that is needed-much less than a conventional product. The smell is that of organic unrefined shea butter. We use this because it retains it's properties best when not heated or deodorized. The scent of unrefined shea butter is distinct! You can add 4 drops of the essential of your choosing to the cream. Use a clean knife or small spatula to blend. Hope that helps.
Nice Hand Cream
I really liked this hand cream. It was moisturizing and not greasy at all and it didn't have an overpowering scent. Definitely recommend.
Thank you for your review! We're glad you enjoyed our hand cream and find it to be moisturizing and not greasy. The shea butter scent can be overpowering for some and I'm happy it was not that way for you.
Awesome scent!
I love the Hand Cream. It made my very chapped hands very soft in no time at all. The scent is over the top! Subtle and clean.
Thanks for the great review! We're glad you love the scent and the results on your chapped skin.
Feels good, but not moisturizing enough for my dry hands
It's a very nice consistency and sinks in quite well. However, my hands get very dry, and this product isn't moisturizing enough to stop them from cracking. (To be fair, this is also the case for most other moisturizers I've tried.) I suspect it might work better if your skin isn't as dry as mine.
Thanks for the feedback! We're sorry to hear that this hand cream wasn't moisturizing enough for you, and we're glad to hear that it sinks in well and has a nice consistency. You might try applying the hand cream first then following up with a balm. If you try this at night, you could put a pair of cotton gloves over the cream and balm.
Shea Butter Hand Cream
This hand cream is okay. It might work better for someone with skin that is not as bad as mine. I have severely dry skin on my hands. The skin actually splits open, cracks, itches and bleeds. It's very painful. Every night I have to apply hand cream and put on white gloves to sleep in. I have tried many hand creams, but try to stay away from those with toxic ingredients, which is just about all of them! I like the ingredients with this hand cream, but unfortunately I have not found a non-toxic hand cream that can actually come close to working a miracle with the skin on my hands.
Thanks for the review. I'm sorry to hear that your skin is very dry and that hand cream isn't helping as much as hoped. You may want to try out a balm. I would suggest the Baby and Sensitive Skin Balm. It is similar to the Herbal Miracle Balm but without any essential oils.
https://begreenbathandbody.com/products/baby-balm