Regular price
Sale price
$24.00 USD
Unit price
per
Sale
Sold out
One of our most popular products!
Our Rosehip Regenerative Serum will help your skin look better and feel better.  Made with 60% organic Rosehip oil, it helps moisturize dry, damaged and sensitive skin.
Rosehip Seed Oil is a very expensive oil that you don't hear much about in relation to skin care products.  But it has an incredible number of benefits for so many different skin types and skin conditions!  Pressed from the seeds of rosehips, it's a unique oil that has nearly equal percentages of alpha-linolenic (omega 3) and linoleic acids (omega 6).
Dry/Mature/Aging Skin Benefits
Vitamin A content increases elastin, promotes collagen formation and helps delay breakdown of skin and tissue
Helps fade the appearance of dark spots over time and helps with skin tone
Vitamins E nourishes skin cells and shield against oxidation helping with the skin's appearance
Linoleic acids plays a crucial role in maintaining the barrier function of skin and hydrating dry skin
Penetrates deeply into skin layers
Sensitive, Damaged and Inflamed Skin Benefits (from skin conditions)
Essential fatty acids help with tissue regeneration
Alpha-linolenic acids diminish inflammation and soothe itching and redness of the skin
Moisturizes dry, itchy skin
Helps to calm 

damaged skin and even out skin tone
Acne and Oily Skin Benefits
Noncomedogenic so it will not clog pores
Moisturizes skin
Absorbs quickly and does not leave a greasy feeling
Regenerative properties help lessen redness from blemishes
Helps maintain softness and texture of the skin
Our Serum also contains helichrysum essential oil, one of the few essential oils that contain "di-ketones" (neryl acetate), which is reported to enhance the skin's ability to regenerate itself.
Many of our customers with distressed skin from dryness, pollution, acne, and skin conditions love using this product for its nourishing qualities! 
Our serum is packaged in a 1 fl oz glass bottle and comes with a glass dropper for ease of use.
Use within 12 months of purchase.
Key Ingredients

Organic Rosehip Oil: A unique oil that contains natural vitamin A and vitamin C, and linolenic and linoleic acids (these essential fatty acids are necessary for skin regeneration); useful for nourishing mature skin and wrinkles; helpful for skin conditions as it softens and moisturizes the skin.

Calendula: Known for calming, skin-soothing and anti-inflammatory properties.

Frankincense Oil: Known as the king of essential oils; used to rejuvenate tired, sagging skin; revives skin affected by blemishes and skin conditions; it is both restorative and regenerative while being a natural astringent and antimicrobial; helpful with lessening the appearance of wrinkles.

Helichrysum Oil: A potent anti-inflammatory oil that is beneficial for skin affected by skin conditions; discourages inflammation and encourages glowing skin; acts as a strong antioxidant, while being antimicrobial and antibacterial; promotes healthy skin restoration and smooths skin tone and texture; gentle enough for sensitive skin.
Who Is It For

Suitable for all skin types.
How To Use

Place 2 drops on fingertips and massage gently into skin. For best results use 2-3 times per day. Do not use on open skin conditions. Allow skin to heal before using. May be used on face and body.
View Full Ingredients List

Rosa Canina (Rosehip) Seed Oil*, Olea Europaea (Olive) Oil* infused with Calendula Officinalis (Calendula) Flowers, Simmondsia Chinensis (Jojoba) Seed Oil*, Tocopherol (Vitamin E), Helichrysum Italicum Oil*, Boswellia Carterii (Frankincense) Oil, Lavandula Angustifolia (Lavender) Oil*, Commiphora Myrrha (Myrrh) Oil, Limonene~, Linalool~.

*organic ingredient
~a natural component of essential oils (this is not an added ingredient)
Share
View full details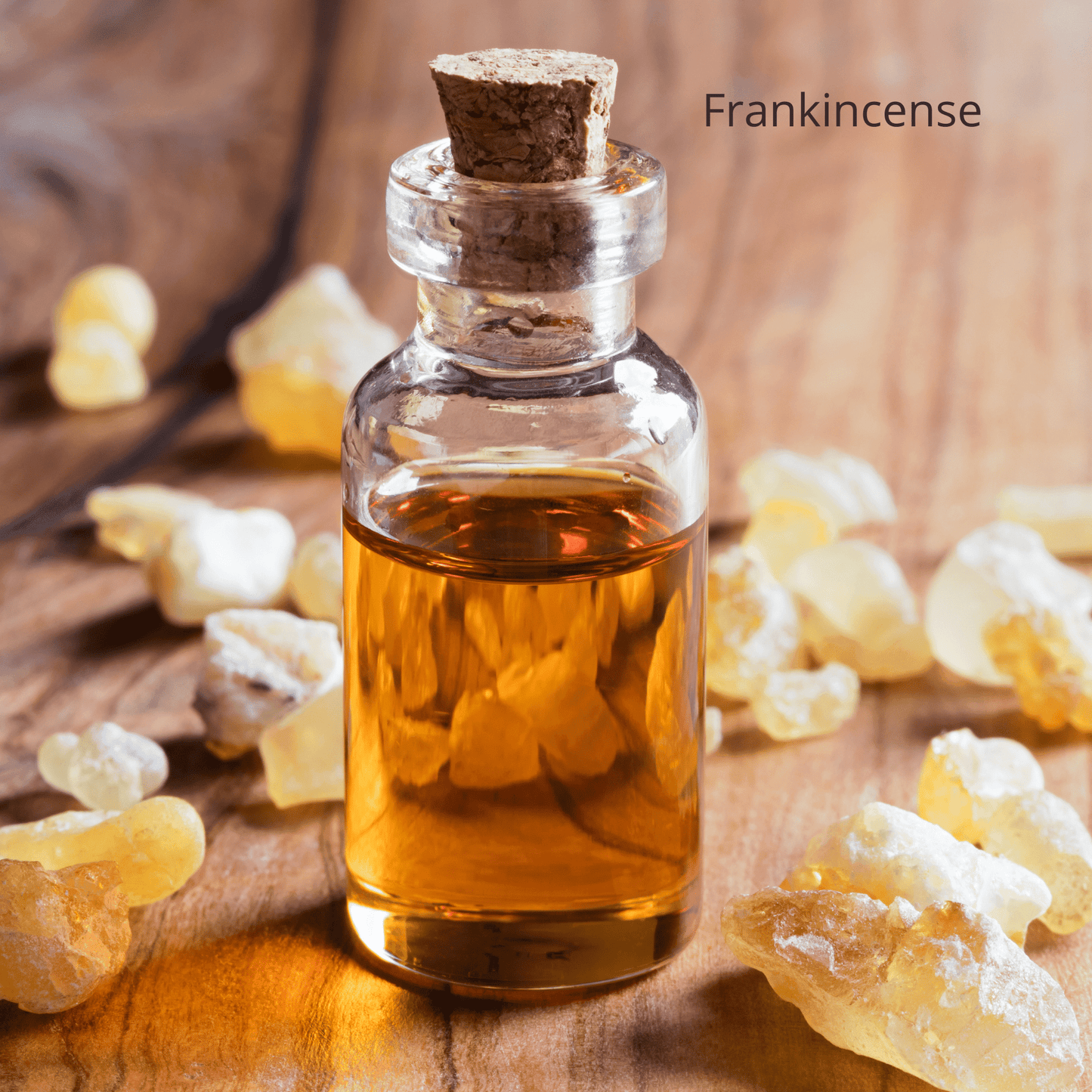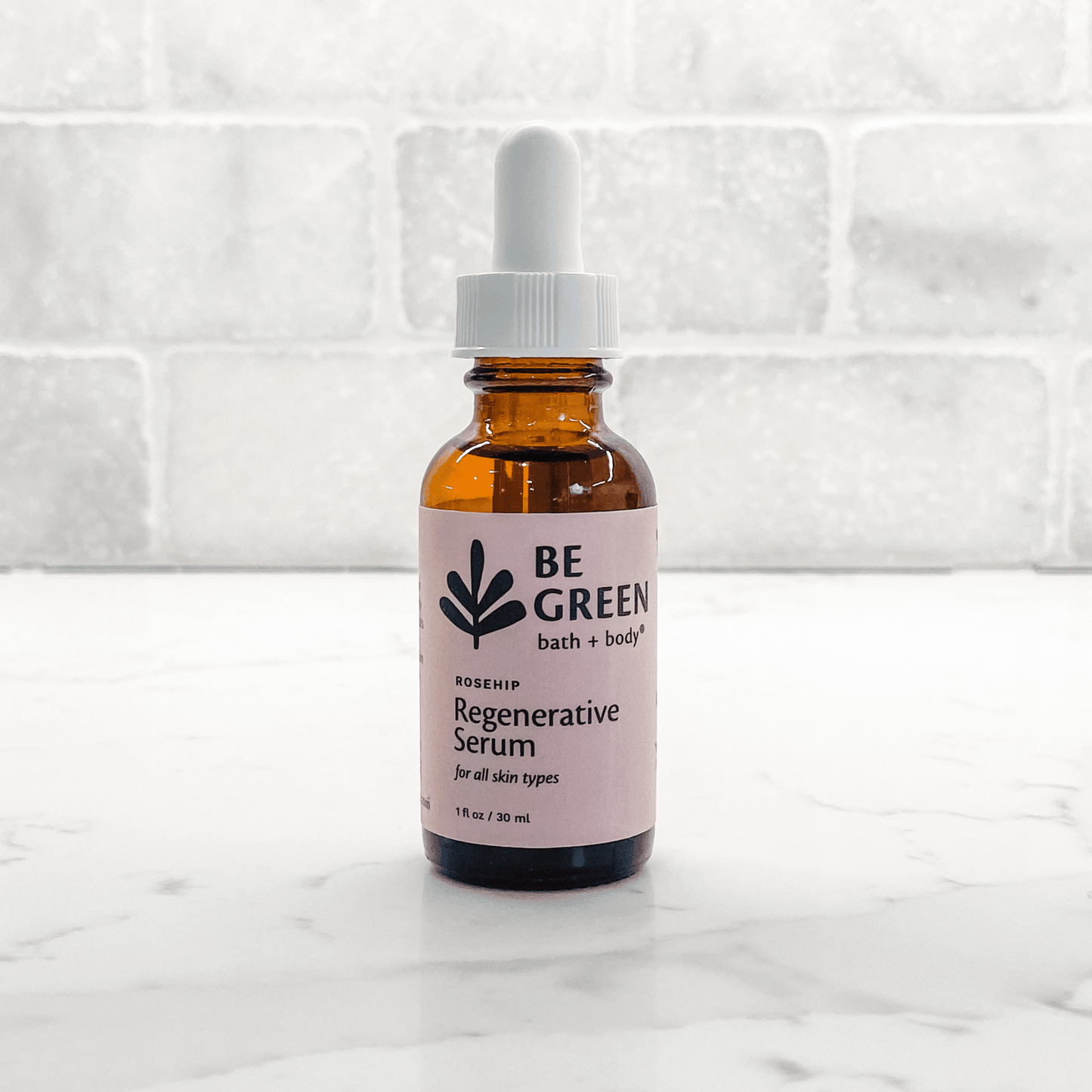 Healthy Glow
This product makes my skin glow & feel healthy!
Thanks for the review! We're glad to hear that you're enjoying our Rosehip Regenerative Serum and leaves your skin with a healthy glow.
Smooth and Not Heavy
I really like this oil as it goes on easily, does not have a heavy feel so it blends in well, and it softens and improves the texture of my skin. I'm feel good about EWF certification on this and so many of Be Green products.
Thank you for your positive review of our Rosehip Regenerative Serum! We're glad you enjoy it and it has helped improve your skin texture. I'm thankful you appreciate the EWG Verified certification.
Love it!
I love this face oil. I was having problems with the face creams, probably because of living in a hot climate. They were often very loose and runny. This oil solves that problem. I would have given it 5 stars except that the dropper is very drippy and stained a favorite blouse. Luckily, I still had the dropper from the previous bottle and used it instead. Thanks for creating these great products.
Thank you for your review of our Rosehip Regenerative Serum! We're glad to hear that you're enjoying it and that it's helping to improve your skin. We're sorry to hear that the dropper stained your blouse. We do usually have extra droppers on hand in case some fail.
Soothing and smoth
Wonderful feel and great level of moisturizing for dry skin. I also
love that EWG gives it highest marks
Thanks for the review! We're glad you're enjoying the serum. The EWG rating process was definitely difficult - we're proud to have earned it!
Love this product. My face has a healthy glow again!
Thank you for your review! We're so glad to hear that you're enjoying the Rosehip Regenerative Serum and find that it leaves your skin glowing. Thank you for supporting our small business.